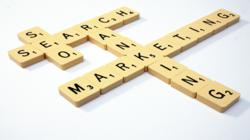 Working with Caroline on our website SEO and marketing has been a breeze. Caroline has been highly effiicent, easy to work with and has produced excellent results for us very quickly. Her personal approach.... Georgia Nicholls
Melbourne, Victoria (PRWEB) November 04, 2012
SEO Marketing Pro of Melbourne is set to unveil its new social media packages in November 2012. These social media packages will help clients gain the maximum exposure on social media sites such as Google. The magic of the new social media packages is that the client has to do very little. SEO Marketing Pro owner Caroline Balinska designed these social media packages with her clients in mind. In announcing the new social media packages, Balinska said, "We offer account creation and posting to LinkedIn, Google+, Facebook, Twitter and Pinterest. Clients will never have to do anything except give us subjects to write about and we will do the rest."
SEO Marketing Pro specializes in SEO, social media and web development for small businesses. These new social media packages come at a time when social media is reaching the height of its power as a marketing tool. Anyone with an online presence has to have a social media strategy in order to be seen in the market place and to maximize profits. The trouble many businesses, especially small businesses have with social media is that they simply don't have the time or the staff to implement a social media strategy effectively. Social media requires a great deal of time and attention to be able to post material on a regular and consistent basis. That's where SEO Marketing Pro comes into play. The company can take over the job of making sure a client's business is seen regularly on all social media sites. The SEO Marketing Pro team of social media gurus research each clients business and current product and service offerings and post information about those to the client's current social media site. The company also advises the client on which new social media sites to get involved with.
SEO Marketing Pro owner Carolina Balinska is an expert in the field and Search Engine Optimization (SEO) and social media. According to Caroline, "With a background in Marketing, I started SEO Marketing Pro after learning SEO for one of my businesses. I fell in love with the craziness of Google and SEO. I have trained with the world's leading SEO experts and can give small businesses' what they need. My packages are made with the client in mind and help them build their business at a rate that sits them."
SEO Marketing offers a variety of packages that feature options for the business in need of extensive SEO and social media marketing to the startup just feeling their way in this exciting world. Whatever the case may be there is a package ready for delivery. The company offers four packages that cover every aspect of SEO. With their new social media packages, SEO Marketing Pro is bringing every client the most effective social media strategies Those who want to learn more about this company and who want to start shopping can visit their website or call (03) 9010 5610.