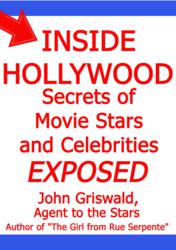 Hollywood Reporter John Griswald Forecasts Michelle Obama Vs. Chris Christie for
2016 U.S. President
Washington, DC and Hollywood, CA (PRWEB) November 06, 2012
The United States leading U.S. Presidential polls and the major news and multimedia organizations as CNN, NBC, CBS, ABC, Fox News, New York Times, Washington Post, Los Angeles Times, Christian Science Monitor, Huffington Post, Wall Street Journal among others, have suggested that Democrat Barack Obama would win the necessary all-important 270 Electoral votes to be reelected President of the United States over Republican challenger Mitt Romney this year.
A major event happened one week before the Nov. 6 election for President. Along came Super storm Sandy and quickly overnight changed the political landscape and the whole dynamics of the contest for the American presidency, according to reports published in Google, Yahoo and Bing.
We now have two new "fellow American Heroes" as a result of Hurricane Sandy along with other news reports and articles.
1. President Barack Obama was rated high as "Presidential" in new polls with the help from FEMA (Federal Emergency Management Agency).
2. Governor Chris Christie of New Jersey suddenly stole the critical spotlight from Mitt Romney when Christie became the statesman of the moment and the Republican figure with the real "momentum" by joining forces with President Obama in a new and welcomed unity of "working together" not seen in a long while in U.S.politics.
This surprising political event immediately changed the political climate with those hand-shaking moments between Obama and Christie receiving national coverage. Mitt Romney, who had been criticized by seasoned political inside observers in the Washington "beltway" for his "campaign tactics," was expected to be defeated. And in a quick political move, Christie promptly put himself at the forefront of GOP leadership before Nov.6
While less dramatic and more subtle, the second new development for of the new dynamics in American politics for the 2016 Presidential contest centers around the influence of Michelle Obama.
This wouldn't be the first time that the wife of a head-of-state stepped into the footprints of her husband. Eva Peron was among the first to benefit from a husband in politics. Today, once again in Argentina, this time it is Christina Kirchner, who assumed the Presidency of her late husband.
Michelle is an attorney, and as Barack's wife and first lady, she has had opportunities as a diplomatic spokeswoman. In addition, she has a following of her own. The same could also be said of Hilary Clinton, who moved successfully into the political arena on the coattails of Bill Clinton and who could also be a Presidential contender in 2016. New York City Mayor Michael Bloomberg, a well-known Independent, could also be running for President.However, Michelle Obama could ride Barack's coattails to the next Presidency, if she indeed chooses to run.
So, as the race for the next U.S. Presidency begins, it appears that it could be Michelle Obama, the Democrat Vs. Chris Christie, the Republican, both of whom can thank Super storm Sandy.