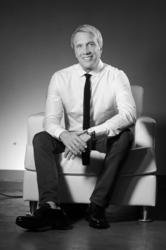 The future is so bright at Fellowship Church you have to wear shades.
Grapevine, TX (PRWEB) November 06, 2012
An exciting announcement came out of Miami, FL this past weekend as Pastor Ed Young of Fellowship Church in Grapevine Texas appeared via satellite to his current six campuses locations- four in Texas, one in Miami, and an online campus, FellowshipLive.com, to tell his parishioners that "the future is so bright at Fellowship Church you have to wear shades." Then Ed Young continued- Fellowship Church is adding another campus location in Miami, named Midtown Miami.
Located in the Midtown area of Miami, next to the Arts and Design District, one half of a mile from South Beach, the new Fellowship Church Midtown Miami is the oldest Spanish speaking church, founded in 1959, in South Florida. This Fellowship Church campus will have two weekend service times, an English service at 10:00 am and a Spanish service at 11:30 am. The campus pastors, Art and Lizbeth Salcedo, have been pastoring the church since 2009; Mr. Salcedo's father was the previous senior leader.
The announcement came as part of Pastor Ed Young's current series "Throwback," in which church attendees can see the pastor as 20-something Ed Young starting his ministry, preaching at various churches across the nation. Currently, Ed Young pastors seven campuses and travels internationally speaking at different churches and conferences.
ABOUT:
Ed Young is the founding pastor of Fellowship Church, one of the most attended churches in North America. He is an author and speaker noted for communicating biblical truth in creative and memorable ways. He has a passion for making the complex, simple as he speaks truth to people in ways they can understand and apply to their everyday lives. He has written 14 other books, including The New York Times best-seller Sexperiment.
PRESS CONTACTS:
Contact: Andy Boyd
Company: Fellowship Church
Phone: 972-471-6601
Email: andy.boyd (at) fellowshipchurch (dot) com
Contact: Casey McCann
Company: Fellowship Church
Phone: 972-471-6609
Email: casey.mccann (at) fellowshipchurch (dot) com