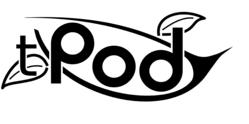 Power outages occur world-wide. One of the best ways for households to be prepared is to have alternative energy, power on demand generators that can light up rooms and charge cell phones.
- Rich Harmon, Program Manager for Tellurex Corporation
Traverse City, Michigan (PRWEB) November 07, 2012
Natural disasters such as Hurricane Sandy and Hurricane Katrina are occurring with greater frequency and intensity today than ever before, delivering increasingly more destructive, costly, and deadly blows to millions of people caught in their pathways.
Power outages occur when tornadoes, hurricanes, tsunamis, wild fires, and earthquakes strike. Having a dependable, readily available source of power on demand is critical for everyone who must be prepared during life-threatening emergency situations.
Tellurex Corporation, a global leader in both thermoelectric power generation and thermal management products, recently announced the launch of its newest website, http://www.buytpod.com. The new web site offers innovative and robust tPOD products designed to deliver emergency power on demand during denied-grid situations. "tPOD" is an acronym for thermoelectric Power On Demand.
"Both the tPOD1 emergency kit and the larger tPOD5 power generator can provide power on demand in very short order when electrical power goes down", stated Craig Tremp, President and COO of Tellurex Corporation. Tremp added, "The tea-candle powered tPOD1 emergency kit does not use batteries, can be stored for years with a supply of tea candles and will always be ready to provide bright LED light on demand for hours and even days at a time."
With the tPOD1 emergency kit and tPOD5 power generator, households, businesses and emergency shelters can now be prepared to handle power outage emergency conditions without having to worry if the batteries in flashlights will work or if cell phones are adequately charged to make phone calls or send emergency text and GPS signals and messages.
Tellurex Corporation is a Traverse City, Michigan-based company pioneering thermoelectric products and applications. The company develops its own products and also collaborates with others to advance its technology and product design into medical testing equipment, wireless sensors, thermally controlled enclosures and many other applications in both power generation and thermal management.
For more information, please contact Rich Harmon at 231-947-0110, or rharmon(at)buytpod(dot)com.