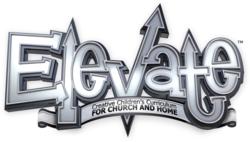 Children of all languages and cultures can learn to be leaders, and we are excited to finally offer our leadership curriculum for children who speak Spanish
Grapevine, Texas (PRWEB) November 19, 2012
Today Elevate announces its first three translated resources in Spanish for children ages 5-12: Entourage Kids, The Great Race Kids, and Allaso Ranch Kids. These three series were chosen to teach children to never give up, make friends, and get to know God.
The organization made the decision to translate these three series in order to extend the reach of their curriculum and meet the fast growing demand for these products to the large audience of children who speak only Spanish.
"Children of all languages and cultures can learn to be leaders, and we are excited to finally offer our leadership curriculum for children who speak Spanish!" said Mike Johnson, Executive Producer of Elevate Curriculum. "Our prayer now is that children all around the world will hear about Jesus in their language and learn how to apply the Bible to their daily lives in their own culture."
These Spanish language products on ElevateAtChurch.com have the same content as their English language counterparts. The videos, activities and volunteer training are also translated into Spanish.
"This is a great resource for churches in the United States who are doing children's ministry outreach in Spanish as well as for the children's pastors around the world who will no longer have to translate or create their own children's curriculum," said Mike Johnson.
Elevate in Spanish is currently used in the United States, Puerto Rico, and internationally in Mexico and Columbia.
ABOUT:
Elevate is a ministry of Fellowship Church that provides creative children's curriculum for church and home. Elevate teaches Biblical leadership principles to help kids become the leaders God designed them to be. To learn more about Elevate, or Elevate in Spanish or French visit: http://www.ElevateAtChurch.com, or call 1-855-MY-Elevate.
Ed Young is the founding pastor of Fellowship Church in Grapevine, Texas. He has written more than a dozen books, including his latest release, Sexperiment: 7 Days to Lasting Intimacy with Your Spouse. The book, written alongside wife, Lisa, has garnered a great deal of attention for its unconventional take on the importance of sex within a marriage. The new book includes practical tips for Christian married couples seeking to develop a regular, creative, and passionate intimate life.
Press Contacts:
Carolyn Pachall
Elevate
carolyn(dot)pachall(at)elevatepastors(dot)com
972-471-6876
Andy Boyd
Fellowship Church
andy(dot)boyd(at)fellowshipchurch(dot)com
972-471-5700