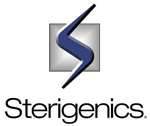 The Sterigenics' family expresses its deepest sympathy to all those affected by the tragic hurricane
Chicago, IL (PRWEB) November 05, 2012
November 5, 2012 – Sterigenics International, LLC., a global leader in sterilization services, announced today it will donate $65,000 to support disaster relief efforts for victims of Hurricane Sandy. The amount represents a $50 donation on behalf of each of its 1,300 employees worldwide.
"The Sterigenics' family expresses its deepest sympathy to all those affected by the tragic hurricane that hit our country's Northeastern region," said Michael J. Mulhern, Chief Executive Officer and President. "Sterigenics is in the business of improving the quality of people's lives. It is with this spirit we present this donation to those impacted by Hurricane Sandy."
Sterigenics, who provides contract sterilization services to medical device and food service industries in 39 locations globally, operates four facilities in New York and New Jersey.
About Sterigenics International
Sterigenics International LLC. is a portfolio company of GTCR, a Chicago-based private equity firm. Headquartered in the Chicago suburb of Oak Brook, IL, Sterigenics International, LLC. is the only company in the world to offer technology in all leading sterilization modalities, including: gamma, ethylene oxide, electron beam and X-ray. The company has more than 1,300 employees and operates 39 service centers in North America, Europe and Asia.
About GTCR
Founded in 1980, GTCR is a leading private equity firm focused on investing in growth companies in the Financial Services & Technology, Healthcare and Information Services & Technology industries. The Chicago-based firm pioneered the "Leaders Strategy" – finding and partnering with world-class leaders as the critical first step in identifying, acquiring and building market-leading companies through acquisitions and organic growth. Since its inception, GTCR has invested more than $8.5 billion in over 200 companies. For more information, please visit http://www.gtcr.com.
Media Contact: Corey Grauer (847) 607-6064