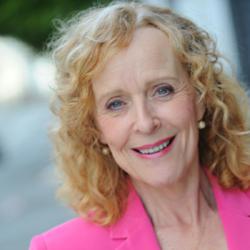 "Who is Mom deep down inside?" TellTale Souls are sharing their intimate reflections...come take a listen..."
San Francisco, CA (PRWEB) November 08, 2012
Who is Mom deep down inside? How will she be remembered? Several daughters and sons who pulled out all the stops on emotional memory are reading intimate stories, bio-vignettes, about their mothers on November 16, 2012, at "The Event You Can't Download" — Books Inc., Alameda. This moving experience is a labor of love by the contributors of Lynn Cook Henriksen's award-winning guidebook, "TellTale Souls Writing the Mother Memoir: How to Tap Memory and Write Your Story Capturing Character & Spirit," that has the power to move people and change awareness.
There are forty-two stories, Mother Memoirs, woven throughout meaningful exercises, lessons, and prompts in this intriguing guidebook; click here to read 3 of them posted to date on The Story Woman Blog. Readers and writers find that whether the relationship with Mother was good or not so good, they have a need to answer this question, "If you could tell just one small story that would capture your mother's character and keep her spirit alive for future generations, what would it be?"
The "Mother Memoir" is special kind of memoir with a distinct and refreshing difference, one that adds new twists inviting readers and writers into a spirited and soulful world. Henriksen knows tapping memory and learning to write with honesty about intimate, often trying, relationships is the most valuable form of writing, as well as a profound way to understand one's first connection with the world.
Henriksen will also reveal how the book takes readers on a journey through emotional terrain to access the deepest spiritual truths of intimate relationships while learning to write short, true stories (bio-vignettes, a term she coined). The book is a soulful gift to writers and to would-be writers, because the significance of "Keeping Spirits Alive" through writing the "Mother Memoir" links our spirits, connecting us to the universality of the female soul.
Praise for the book by River Jordan, author of Praying for Strangers: An Adventure of the Human Spirit" — "Rarely does a book carve out a unique place for itself within the hallowed halls of writerly advice and wisdom, yet Ms. Henriksen has fearlessly stepped into uncharted, original waters with "TellTale Souls Writing the Mother Memoir". Not only is this a book for me to recommend to the many people interested in writing their own story, but one to keep on my desk as a reference tool to inspire my writing moments. "TellTale Souls" brings to mind both "Writing Down the Bones" by Natalie Goldberg and "Walking on Water" by Madeleine L'Engle. It is destined to be one of the classics required to complete the journey for writing the truth and writing it well. I've discovered a new favorite that incorporates all the aspects of writing I trust and believe in—spirituality, memory, passion, and the power of story!"
Lynn Cook Henriksen, aka The Story Woman, is the founder of TellTale Souls" an enterprise promoting writing memoir creatively through workshops, story salons, speaking presentations, and her new award-winning guidebook, "TellTale Souls Writing the Mother Memoir: How to Tap Memory and Write Your Story Capturing Character & Spirit." The book demystifies the writing process for people new to writing, and professional authors will encounter abundant food for thought and innovative techniques to get their creative juices flowing. As an intuitive leader, Henriksen discovered a profound way to keep spirits alive after witnessing Alzheimer's disease ravage her mother's mind. She has helped hundreds of daughters and sons capture in brief memoirs the memories and feeling they never thought they could record.
Contact:
Lynn Henriksen, Public Relations
TellTale Souls/The Story Woman
(415) 435.6000
publisher(at)indigoroadspress(dot)com
http://www.telltalesouls.com
http://www.telltalesouls.com/blog/
Peruse "TellTale Souls" Book