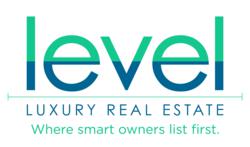 "It's the first and only flat fee listing service that focuses only on the luxury market."
Boca Raton, Florida (PRWEB) November 05, 2012
As Level Luxury Real Estate settles into its new location, marketing its Flat Fee luxury real estate services will be the primary goal. Level Luxury Real Estate is the place where smart sellers list first. It's also the number one place where buyers can find their next luxury home. Level Luxury Real Estate offers exclusive flat-fee listing services using certified luxury marketing specialists. High-end sellers get the advantage of listing on MLS while retaining the greatly reduced costs of selling by owner. Level Luxury Real Estate offers flexible plans that can be canceled at any time without penalties if a seller chooses to list with a traditional realtor. At Level Luxury Real Estate, the seller is always in control. 3
Sellers can choose from three plans. Each plan provides the seller with the exposure needed to reach potential buyers using multiple distribution channels. Plans offer MLS listings and local listings in Google, Trulia, Zillow, Raltor.com, syndication on dozens of consumer real estate sites, international exposure, Wall Street Journal, showcased listings in major newspapers, social media marketing, direct mail postcards, full-color brochures and much more.
When sellers work with Level Real Estate, they are working with true professionals in the luxury real estate market. Level is a member of The Institute for Luxury Home Marketing and a Certified Luxury Home Marketing Specialist. The luxury specialists at Level Luxury Real Estate know that marketing high-end properties demands skills over and beyond those of a general real estate agent. The marketing is designed to target high-end buyers in all the right places. The company markets to a large network of agents on a global scale. The ability to enhance the online marketing of a property by listing it on an international MLS reaches thousands of real estate professionals worldwide.
At Level Luxury Real Estate, the goal is to sell your high-end property quickly while keeping your expenses significantly lower than traditional methods. Getting started with Level is simple. Select your flat fee listing plan on the listing agreement and we will schedule a one-on-one phone consultation to make sure you've gathered all the necessary material to list your home. Your home can be listed in 24 hours with a team of certified appraisers, professional photographers, and other skilled professionals to fully appraise your home and show it off in its best light.
Visit http://www.levelrealestate.com for details.
ABOUT LEVEL LUXURY REAL ESTATE
Level Luxury Real EstateTM (http://www.levelrealestate.com) is the first fixed-fee listing service specializing in luxury real estate, delivering a smarter way to sell high-end homes. Only Level is designed to meet the needs of discerning sellers and their unique homes, with Certified Luxury Home Marketing SpecialistsTM, offering advantages of a full-service brokerage at a fixed, Level Fee. Plans are designed to showcase high-end homes in all the right places to reach potential buyers quickly. Level's intelligent money-back guarantee gives sellers flexibility and control, without having to make a restrictive commitment.
###