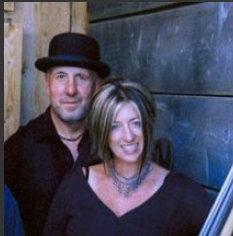 Santa Fe, New Mexico (PRWEB) November 03, 2012
Santa Fe dining institution and reliable entertainment hotspot Cowgirl has been bringing the goods to visitors and locals when it comes to great food and music since 1993. From 8:30 to 11:59 p.m., Fri. Nov. 9, 2012 they have scheduled New Mexico's very own Bone Orchard to come entertain patrons with their unique brand of Americana Folk Rock. The event is on the SantaFe.com event calendar.
Hailed by "The Santa Fe Reporter" as "one of New Mexico's most exciting acts", Bone Orchard captures both the darkness and allure of the American Mythos. Their music is a journey down the route 66 of legend as it might have been had it started in rural Appalachia and detoured through the wild streets of Deadwood. Drawing from traditional Appalachian influences, as well as 20th Century post-punk, Bone Orchard blends acoustic and electric guitars, banjo and mandolin to create a cinematic original sound of haunted beauty and purity, much like the windswept mesas and wide blue skies of their hometown of Taos, New Mexico. Their songs are at turns rollicking and mournful, gentle and violent, exhibiting rich vocal harmonies that soothe, all the while spinning dark and desperate tales that make you shiver. Bone Orchard concocts a delicious musical brew you'll want to gulp down.... intoxicating and a little dangerous.
About SantaFe.com:
SantaFe.com provides locals and visitors to Santa Fe alike the most current interactive platform for events, music, arts, business, dining and lifestyle. SantaFe.com is a division of Hutton Broadcasting, located at 2502 C. Camino Entrada, Santa Fe, NM 87507
Contact Information:
Scott Hutton
SantaFe.com / Hutton Broadcasting
http://www.santafe.com
(505) 471-1067 (Media inquiries only, please)