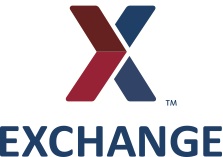 "A key strategic goal for us is to build a culture of loyalty, ownership, and sustainability. Reducing our carbon footprint while providing energy efficient products and services are part of achieving that goal." Mel Hendricks, the Exchange
Snowmass, Colorado (PRWEB) November 05, 2012
Today, Rocky Mountain Institute (RMI) announced another participant in its 2012 Portfolio Energy RetroFit Challenge. The Exchange, the Department of Defense's oldest and largest retailer, is partnering with RMI on a portfolio approach to dramatically improve energy efficiency in the company's retail facilities.
The Portfolio RetroFit Challenge aims to build on the Exchange's current efforts to reduce its impact on the environment while strengthening the benefit it provides troops and their families. With more than 3,100 facilities and some 12.2 million authorized shoppers worldwide, the Exchange's energy efficiency efforts to turn their buildings into "energy assets" will directly improve the quality of life in the communities it serves.
The Exchange offers quality merchandise and services of necessity and convenience to authorized customers and returns roughly two-thirds of the its net earnings to Army Installation Management Command and Air Force Services programs. In the past ten years, the Exchange has contributed over $2.4 billion to quality-of-life improvements, including youth services, recreation centers, arts and crafts programs, aquatic centers, golf courses and more.
"A key strategic goal for the Exchange is to build a culture of loyalty, ownership, and sustainability," said Mel Hendricks, the Exchange's energy program manager. "Reducing energy operating cost and our carbon footprint while providing energy efficient products and services are part of achieving that goal."
Beyond saving energy and reducing operating costs, efficiency measures—when well designed—can improve building functionality and aesthetics. Investing in efficiency measures for the Exchange facilities, as in other retail facilities, can make work, dining, and shopping spaces perceivably more pleasant, comfortable, and inviting.
RMI's Portfolio RetroFit Challenge is aimed at scaling deep retrofits by showing large portfolio building owners and operators that it is technically feasible and financially possible to pursue upwards of 40 percent savings across multiple buildings through a deliberate and well-timed portfolio-wide strategy, one that saves costs and maximizes total real estate asset value.
By segmenting portfolios into groups of buildings, based on building characteristics, size, function, climate location, and other sorting criteria, RMI can provide streamlined energy and financial analysis to generate recommendations that can be fine-tuned and applied across peer buildings. Based on its size and climate zone (and resulting heating and cooling needs), Buckley Air Force base in Aurora, Colo., was selected as a representative facility to audit in order to assess energy saving opportunities for similar buildings.
"Although energy cost reductions can be pursued on a per-measure or per-building basis, the most cost-effective way to reduce energy consumption is to develop a portfolio approach for assessing and improving energy efficiency in all existing facilities," said Coreina Chan, RMI consultant and the project's manager. "This drives larger energy savings, enhanced real estate value, and improved financial returns.
Dramatically scaling efficiency solutions will decrease the carbon emissions of our U.S. building stock, mitigate climate change and ensure that buildings are an enabler of a cleaner and distributed electricity system.
***
About Rocky Mountain Institute
Rocky Mountain Institute is an independent, entrepreneurial, nonprofit think-and-do tank. RMI emphasizes integrative design, advanced technologies, and mindful markets in fulfilling its mission to drive the efficient and restorative use of resources. RMI's strategic focus is to map and drive the U.S. transition from fossil fuels to efficiency and renewables by 2050. Visit http://www.rmi.org for more information.
About The Exchange
The Army & Air Force Exchange Service is a joint non-appropriated fund instrumentality of the Department of Defense and is directed by a Board of Directors which is responsible to the Secretaries of the Army and the Air Force through the Service Chiefs of Staff. The Exchange has the dual mission of providing authorized patrons with quality merchandise and services at competitively low prices and generating non-appropriated fund earnings as a supplemental source of funding for military morale, welfare and recreation programs. To find out more about the Exchange history and mission or to view recent press releases please visit our Web site at http://www.shopmyexchange.com.