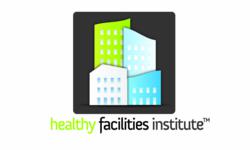 We appreciate the support of The Healthy Facilities Institute (HFI) in educating the marketplace - Paul Bates, LEED-ap BD&C, Market Outreach Manager for ULE
Boise, Idaho (PRWEB) November 05, 2012
The Healthy Facilities Institute (HFI) and Marietta GA-based UL Environment (ULE) have formed an educational partnership to help spread the word about healthier environments – indoors and out.
"We are pleased to support the efforts of this global powerhouse, and are enthused to assist in making ULE's expertise in indoor air quality certification and testing better known to our partners and media contacts," said Allen P. Rathey, Founder and President, the Healthy Facilities Institute (HFI). "We are further committed to sharing info about ULE's training courses on green operations, sustainability and other vital issues."
As part of the partnership, HFI will include select content from ULE provided by UL and a link back to ULE's site on the HFI site.
"As demand for environmentally sustainable products and processes has grown, so has the need to have environmental claims validated and, when possible, certified to strong sustainability standards. UL Environment was launched in response to this need and we appreciate the support of The Healthy Facilities Institute (HFI) in educating the marketplace," said Paul Bates, LEED-ap BD&C, Market Outreach Manager for ULE.
About The Healthy Facilities Institute (HFI)
The Healthy Facilities Institute (HFI) strives to provide authoritative information for creating and maintaining clean, healthy indoor environments. Since buildings are ecosystems, HFI works to address the many interrelated aspects of built environments — such as air, water, energy, materials and resources, green cleaning, indoor environmental quality, waste management, people and more — as an integrated or holistic system. Inasmuch as "Clean" is a metaphor for healthy indoor spaces, HFI also emphasizes prevention and removal of pollutants or contaminants to help ensure optimum conditions for living, learning and working.
About UL Environment (ULE)
UL Environment (ULE), a business unit of UL, works to promote global sustainability, environmental health, and safety by supporting the growth and development of environmentally preferable products, services, and organizations. ULE helps companies achieve their sustainability goals, and assists purchasers, specifiers, retailers, governments, and consumers find products they can trust. UL Environment offers environmental claim validations, multi-attribute product certifications, environmental product declarations, indoor air quality certification, product emissions testing, organizational sustainability certification, and consulting. For more information, visit http://www.ul.com/environment.