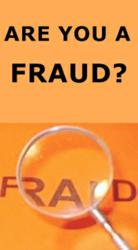 If I can think of one mindset that holds people back the most, it is the Charlatan Syndrome" Sue Rice, Publisher/Editor of the Midway Cafe Magazine
Paris, France (PRWEB) November 06, 2012
The most recent issue of the online Midway Cafe Magazine discusses the widespread (but little-known) curse of the Charlatan Syndrome. The article, entitled "Are You A Fraud" and written by the Midway Cafe's editor and publisher Sue Rice, explains how in a world obsessed by experts, no one feels 'expert enough'. Many people, particularly entrepreneurs feel 'held back' by a lack of credentials and are afraid to get their message out into the world because they think people might consider them a 'fraud'. You can click here to read the article.
Rice explains, "The Charlatan Syndrome is more common than you would imagine. One of the most common limiting beliefs people have is the idea that they are just not 'good enough' and people will consider them to be a 'fake'." However there is a solution according to Rice. "The good news is that people can actually banish the Charlatan Syndrome in a few simple steps. Half the battle is being aware that it exists in the first place".
Click here to read the Are You A Fraud? article.
Sue Rice is a long-time strategic and communications expert, author, international speaker and serial entrepreneur who lives a dream life in her renovated farmhouse in Burgundy France. Nicknamed the 'female David Ogilvy', Sue has led rockstar companies like Lego and Nike with her original 'out-of-the-box' thinking and cutting edge marketing savvy.For the last several years, she has helped dozens of successful individuals redefine and repackage their 'regular job' skills to make more money and magic as entrepreneurs. Sue works privately with a small group of exclusive clients either virtually or during VIP "Paris Power" days in Paris, France.