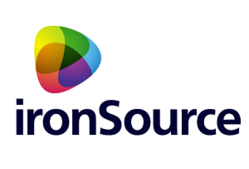 We are honored by the invitation to speak at NOAH
Tel Aviv, Israel (PRWEB) November 05, 2012
ironSource today announced that Tomer Bar Zeev, CEO and Co-founder, will speak about ironSource and the Company's application distribution platform during the "Champion's League" portion of the NOAH Conference 2012, held at Old Billingsgate Market in London on the 6th and 7th of November 2012.
The ironSource presentation is scheduled to begin at 15:20 on the 6th of November. The conference will feature over 100 industry leaders debating the state of European Internet in keynotes, interviews, panels, company presentations and interactive audience Q&A.
Mr. Bar Zeev commented, "We are honored by the invitation to speak at NOAH and look forward to the event."
About ironSource
ironSource Israel (2011) Ltd. is the leader in online software distribution, offering a complete ecosystem for downloadable applications including all aspects of user acquisition, conversion, monetization, integrated analytics and optimization. Popular ironSource brands include InstallCore, FoxTabs, DealPly, AnySend and ClickMeIn. ironSource leadership is made up of the entrepreneurs and visionaries who shaped its portfolio of companies, together with experienced and effective executives. Founded in 2009 and based in Tel Aviv, Israel, ironSource is a privately held company backed by Carmel Ventures, an affiliate of the Viola Group. http://www.ironsrc.com
About the NOAH Conference
As with the Ark, "NOAH" represents new beginnings, group spirit and diversity. The NOAH Internet Conference was created by NOAH Advisors, a pan-European internet-focused corporate finance boutique. Since its launch in 2009, the NOAH Conference has grown into the preeminent European event where Internet entrepreneurs, executives and investors gain deep insights into the latest proven concepts, network with senior executives and establish new business relationships. Known for its focus on numbers and profitable business models, the event is also about interacting with speakers, being inspired, and having fun. For more information, please visit http://www.noah-conference.com.