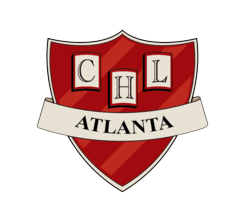 At this moment in time, Latinos are America's best kept secret
Atlanta, Georgia (PRWEB) November 06, 2012
As the world waits to learn who will be our next president, the time has come for Latino leaders to uncover their true potential and maximize to its fullest. This Thursday, November 8th, professionals from Fortune 100 and 500 companies will meet at the Center for Hispanic Leadership Atlanta Chapter's roundtable forum at UPS Corporate Headquarters to discuss strategy and practical tips for advancing their careers.
"At this moment in time, Latinos are America's best kept secret," explains CHL Atlanta Chapter President Marisa Salcines, a 17-year corporate communications and media/PR veteran who was recently selected to lead CHL's inaugural chapter in Georgia. "With the fastest workforce and population in the U.S., we have an incredible opportunity to unlock our potential and become a critical component to changing the face of our economy."
"The 2012 presidential election will be a defining moment for the identity of Hispanics in America," reveals CHL Founder, Glenn Llopis. "Hispanics must take this high-profile national moment to show America that we are willing to take on the responsibility to enable our authentic voice and identity."
Over the years, many Latinos did have the keys necessary to kick-start their natural roles as leaders, until now. According to CHL's research Hispanics are under-served in professional development that focuses on leveraging their cultural heritage. "In the past, Latino professionals have not had access to innovative and culturally-relevant development tools in order to enhance their brand and tap into their authentic voice," explains Salcines, a contributing blogger on LatinaExperts.com. "That has all changed now with the recent launch of CHL's Hispanic Training Center(HTC)."
HTC, an innovative online training center, which is also fully-accessible on Smartphones, is the first and only interactive platform for and about Hispanics that serves as the vehicle to enable culturally-relevant training with its local market chapter partners such as the CHL Atlanta Chapter. Unlike other membership programs where you pay to become part of a network, CHL Chapter membership is free when you sign up to complete Level 1 Certification on HTC. "As a professional in the corporate world and a Latina leader, the HTC certification program provided me with real-world business and leadership skills by leveraging my heritage and cultural values," explains Salcines, who shared that on November 8th - CHL Atlanta Chapter meeting attendees will get to experience the unique Hispanic-tailored curriculum first-hand.
"Hispanics must begin to view their cultural roots as sources of strength rather than as barriers to advancement," explains Llopis, a regular contributor to Forbes, Harvard Business Review and the Huffington Post. "Although each of our respective countries carries its own Hispanic cultural nuances, there are a set of core values that can unite, empower and expand our voice and identity in America: the immigrant perspective, circular vision, Latin passion, entrepreneurial spirit, generous purpose, and cultural promise."
Whether you are a Hispanic professional or business owner, finding your "voice" and leadership abilities by utilizing HTC is at the core of CHL's mission. "Hispanics are key to fueling job creation, economic growth and global competitiveness," says Llopis. "In fact, based on these four factors alone, Hispanics should have a more prominent voice in America to debate and negotiate with policy makers and corporation leaders."
With this in mind, CHL Atlanta is taking the lead in identifying undiscovered leaders in the area's small, medium, and large companies as well as within the college/university student population. Says Salcines, "I am focused on fostering strategic alliances with local corporations to help their Hispanic talent bridge culture to enable higher levels of performance; thus cultivating innovation and initiative." Additionally, the CHL Atlanta Chapter plans to extend its culturally-relevant educational outreach by developing local community engagement programs with colleges and universities to better prepare the next generation of Hispanic leaders that enter the workplace.
"When it comes to the future of the country, if we do not do it now, then when?" asks Salcines pointedly. "If not us, then who?"
With a few available spots remaining for the November 8th CHL Atlanta Chapter meeting, RSVP to Marisa@CenterforHispanicLeadership.com or call 678-520-6429. For more information regarding HispanicTrainingCenter.com or to become a CHL Chapter leader or member in your local market, please contact Annette Prieto-Llopis at Aprieto@CenterforHispanicLeadership.com.
CHL Atlanta Chapter Meeting Details
When: November 8th from 6:30pm – 8:30pm
Where: UPS Corporate Headquarters, 55 Glenlake Parkway NE, Atlanta, GA 30328
Keynote: Mariela Romero, Univision Atlanta's Community Affairs Director and Nuestra Georgia host
Attire: Business Casual
Drinks and snacks will be served
RSVP: Marisa@CenterforHispanicLeadership.com or 678-520-6429
About Center for Hispanic Leadership
CHL is the only Hispanic talent and business development institute of its kind. CHL is designed to create awareness of Hispanic leadership in today's fiercely competitive global marketplace. CHL helps Hispanics leverage their heritage to discover their full potential in their careers, as authentic leaders and as small business owners.