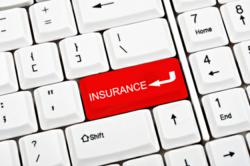 By next fall, patients will have access to names, procedures, and costs so they can comparison shop for health care procedures.
Orange, California (PRWEB) November 07, 2012
With the Affordable Care Act waiting patiently to know what will happen Tuesday, as many as a dozen states are already putting part of it into play by putting procedure prices online for comparison, says NPR.
Prior to the ACA, finding out how much a patient would have to pay for care only came after service was rendered.
A broken leg? Oh, does the patient have coverage? Are they in or out of network? Here's the bill - it is $10,876.
But now, medical coverage shopping is online.
HealthCompare, the nationally recognized health insurance comparison site, has always been the go-to source for health insurance pricing, and thanks to regulations going into place, state governments are jumping on board with pricing of procedures, as well.
By next fall, patients will have access to names, procedures, and costs so they can comparison shop for health care procedures.
The goal is that they'll be able to input data like their provider information and the procedure they're looking for and the database will spit out the prices for them so they can save money, not unlike the comparison shopping experience on HealthCompare. Patients input their data regarding their needs and their zip code and HealthCompare offers up the various policies and plans available.
Consumers interested in shopping for health insurance before the new laws are in place should visit HealthCompare.com today for free health insurance quotes.
About
About Health Compare: HealthCompare was launched in 2009 to work with brokers and carriers to help individuals and families easily research, compare, buy, and enroll in the right health insurance plan at the right price. Based in Orange, Calif., it delivers accurate, customized, health insurance quotes for the country's diverse population.
Through a unique partnership with its sister company, CONEXIS, HealthCompare has the ability to quickly reach thousands of COBRA-qualifying consumers and provide them with COBRA alternatives at the moment they become eligible for COBRA benefits. This provides these consumers with an opportunity to enroll in individual or family plans and potentially save hundreds to thousands of dollars on COBRA premiums and, at the same time, rewards referring brokers with referral fee income for the life of each policy.
For more information, visit http://healthcompare.com/ or call 888.748.5152.