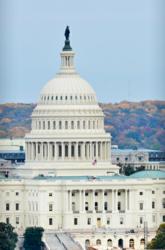 The Affordable Car Act's fate hangs in the balance of Tuesday election.
Orange, California (PRWEB) November 08, 2012
Tuesday's election will bring a head the fight between Obama and Romney where the Affordable Care Act has been their battle grounds.
Romney has not been afraid of letting the public know what he thinks of Obamacare.
And Obama is holding fast to his position as well.
If enacted, some say the Affordable Care Act will make things better for healthcare patients. And conversely, some say it will be the death of all, economically speaking.
The Affordable Care Act, regardless of opinion, is designed to make medical care more affordable and required for all.
But Romney and his constituents says it's wrong.
The Affordable Car Act's fate hangs in the balance of Tuesday election. And if repealed, extracting changes that have already been made will not be easy and may cause as many problems. The idea that Romney will be able to walk in and simply undo what's already been passed is inaccurate. However, he may have a significant impact on the events yet to have occurred, like the waivers that are set for action in 2017.
But if there's a win on the side of the Affordable Care Act supporters, changes should proceed as normal until the whole program has been realized in 2014.
Either way, HealthCompare, the nationally recognized health insurance comparison site, is there to provide heath insurance comparisons that will empower the American consumer with choices besides A and B for their coverage beyond the election results. Affordable health insurance options are available at HealthCompare.com.
About
About Health Compare: HealthCompare was launched in 2009 to work with brokers and carriers to help individuals and families easily research, compare, buy, and enroll in the right health insurance plan at the right price. Based in Orange, Calif., it delivers accurate, customized, health insurance quotes for the country's diverse population.
Through a unique partnership with its sister company, CONEXIS, HealthCompare has the ability to quickly reach thousands of COBRA-qualifying consumers and provide them with COBRA alternatives at the moment they become eligible for COBRA benefits. This provides these consumers with an opportunity to enroll in individual or family plans and potentially save hundreds to thousands of dollars on COBRA premiums and, at the same time, rewards referring brokers with referral fee income for the life of each policy.
For more information, visit http://healthcompare.com/ or call 888.748.5152.