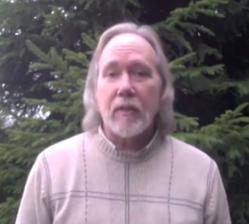 I like people to be pleasantly surprised when they work with me, to get something extra—even when that work is free.
Munnsville, NY (PRWEB) November 04, 2012
Nov. 11, 2012, at 1:00 p.m. EST, Tim Emerson of Kwan Yin Healing will present a free teleseminar on Reconnective Healing, The Reconnection, distance healing, "and whatever else people want to ask/discuss," adds Emerson. Participants will also experience a free group healing "and get special access to other bonuses," Emerson explains. Registration to reserve a spot is available at http://kwanyinhealing.com as well as other features available to interested participants. The teleseminar is available via phone or Skype connection.
"I'm typically answering the same questions repeatedly," notes Emerson, "So presenting all this at once and in more depth should really help people. Additionally, sometimes people are hesitant to come forward and make contact, or they don't think of want to ask. In this setting, a lot of information and value can be given quickly." Registered participants will also have access to a private Facebook page, where they can ask questions before, during, or after the teleseminar.
The group healing is the first time Emerson has offered the service. "It's an added bonus, something to thank people for spending a little time at the teleseminar," Emerson explains. "I'll also be giving a few other offers and bonuses after the call. I like people to be pleasantly surprised when they work with me, to get something extra—even when that work is free." Typically Emerson works with clients one on one, whether in person, or via distance healing. His web site features a "Free Stuff" tab, a "Healing Forum" for other healers, and "A Healer's Café," the Kwan Yin Healing blog.
"Distance healing gets the most questions. Reconnective Healing isn't like the energy healing people usually imagine—it's more like being a catalyst than sending or channeling energy. The Reconnection and Reconnective Healing are about opening the client's own energy to their highest selves and the universal energy all around them." A seven minute video on the Kwan Yin Healing "Workshops" page explains some of the basics.
"When your skin is cut," Emerson explains, "the cells know to put back skin cells—not heart cells or liver cells—because the DNA has the blue print, even though the DNA is the same for every cell in the body, because the cells are part of a larger system. In the same way, Reconnective Healing and The Reconnection work with your energetic blueprint, essentially putting things back where they were designed to be ideally."
The work is the 1993 discovery of Dr. Eric Pearl, then a Los Angeles chiropractor, when his patients began reporting that they felt his hands on them — even though he hadn't physically touched them — and soon after reported receiving seemingly miraculous healings. Since then Pearl's Reconnection organization has trained several healers in the practice, including Emerson. Pearl relates his experiences in his book, "The Reconnection: Heal Others, Heal Yourself."
Kwan Yin Healing was formed in January of 2012 to accommodate Emerson's growing clientele. He began focusing on working with healers when he noticed he continually got referrals from people he hadn't met, who turned out to be other healers. Through helping these healers through their own Reconnection, he helps them focus the coherence of their own energy for their own sake and so they can better help their own clients. His work also focuses on the healing power of time spent in wilderness settings, and his own book, "Getting Unstuck," is currently in revision and will be available in the coming months.