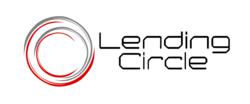 These short-term fast loans are designed to assist the American small business owner, who has been hard hit by the lingering four year recession. Businesses need capital, and The Lending Circle offers a solution.
San Francisco, CA (PRWEB) November 08, 2012
Small businesses need access to capital in order to operate, grow and thrive. Businesses may need inventory, new equipment, marketing or expansion funds. The business may be healthy enough but banks won't loan because the credit score is too low, there is no credit history or the loan amount is too small. What is a business to do?
Businesses can now turn to The Lending Circle, a division of Sunovis Financial, to receive fast and necessary capital to operate or expand. Loans for as little as $5,000 up to $150,000 are available for small business without a lengthy application process. In fact, acceptance is as fast as in 2-3 days, with funding possible as early as 7 days later. The move is designed to assist the American small business owner, who has been hard hit by the lingering four year recession.
The Lending Circle is a division of Sunovis Financial, and the motto of Sunovis is to help rebuild the U.S. economy, one business and one loan at a time.
It is well known that the past four years have been exceedingly difficult, especially for small business. Many small business owners have seen the value of their assets (especially real estate) decline while credit score requirements from lenders have tightened. A lagging economy has hurt many as well as new regulations. This combination has had the result of making many otherwise strong businesses ineligible for traditional bank loans. Without sorely needed capital, small businesses across the country have been unable to update their equipment or expand their reach.
The Lending Circle wanted to find a solution to this problem, and is now happy to offer immediate business loans without a focus on credit checks. Instead, underwriting criteria is focused on the cash flow of the business and ability to repay the loan. Businesses that have been generating revenue for 1 year are eligible.
"We know there are many strong businesses out there unable to attract capital or close on a loan because of a lack of collateral, or a past transgression that negatively impacted the credit score. However, businesses need inventory, equipment and working capital to grow," said Terry Robinson, the President and co-founder of Sunovis Financial. "We offer a solution."
Businesses who take advantage of these loans will enjoy the following:

Regulated loans that are reported to credit agencies (build credit history)
Low documentation required and fast application process
Decision typically in 2 to 3 business days
Affordable repayment terms (daily ACH payments)
Loan terms from 3 months to 18 months
Mr. Robinson added, "This could also be a solution for businesses going through a lengthier SBA loan application or refinance, who need short-term cash."
Small businesses now have a viable alternative to traditional bank lending when they are in need of capital.
About The Lending Circle
The Lending Circle is a division of Sunovis Financial. Sunovis Financial assists small businesses and borrowers with their lending needs, and specializes in SBA loans. The mission at Sunovis is to rebuild the U.S. economy, one business and one loan at a time. The motto of The Lending Circle is: "The New Way to Get Loans Done Today."