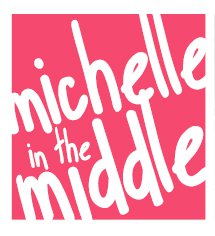 "I am lucky to belong to a book club of smart and dedicated readers who encourage me to schedule time to read." - Michelle Icard
Charlotte, NC (PRWEB) November 06, 2012
Although Michelle Icard is known for her helpful tips for parenting a tween, this advice is strictly for the Moms. As the writer of the popular tween parenting blog, MichelleintheMiddle.com, Michelle Icard offers information and advice to provide relief and support to parents of middle schoolers. One key piece of advice has little to do with teens but encourages parents to find and enjoy their own interests.
As the mother of tweens, Michelle has to work hard to engage in her passion – reading. Michelle often has a stack of academic journals on adolescent development by her bedside to supplement her research for her blog and her school curricula, Athena's Path and Hero's Pursuit. But a girl has to have some fun! "I am lucky to belong to a book club of smart and dedicated readers who encourage me to schedule time to read and discuss a wide range of books," says Icard.
Here are the books they've selected for 2013. Michelle's advice? "Take a few minutes each day for yourself to enjoy these books, or anything else that's just for you," says Icard. Share your feedback about these books with Michelle at http://www.MichelleintheMiddle.com, on Facebook or on Twitter (@michelleicard).

The Garden of Evening Mists by Tan Twan Eng
Flight Behavior by Barbara Kingsolver
Cocktail Hour Under The Tree of Forgetfulness by Alexandra Fuller
The Cove by Ron Rash
The Tender Bar by J.R. Moehringer
Sweet Tooth by Ian McEwan
The Round House by Louise Erdrich
The Other Half of Me by Morgan McCarthy
Never Let Me Go by Kazuo Ishiguro
The 100 Year Old Man Who Climbed Out The Window and Disappeared by Jonas Jonasson
The Book of Jonas by Stephen Dao
About Michelle in the Middle: Michelle Icard writes MichelleintheMiddle.com, a humorous but helpful blog with tips and information for parents with middle school teens. She is the creator of Athena's Path and Hero's Pursuit, social education curriculum for middle schools teens.