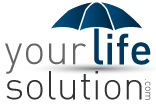 Most likely within the next five years there will be a significant and universal increase in the cost of life insurance in America
Chicago, IL (PRWEB) November 06, 2012
YourLifeSolution.com, a website which provides term life insurance quotes and universal life insurance quotes through their online platform, is stating their prediction that life insurance rates which have been decreasing progressively for the last decade are now trending higher.
YourLifeSolution.com sites various competitive carriers increasing their rates to validate their prediction that life insurance rates are on the rise. Recently, Genworth Life Insurance Company has increased their rates by 5% across the board and other carriers are starting to make similar changes to their life insurance products. "For years life insurance services have been advertising that rates are decreasing or that rates have never been lower. Today due largely to a credit crunch that has decreased interest rates, which makes reinsurance more expensive to provide which in turn makes life insurance rates higher to the consumer, this era of ultra cheap life insurance is ending. Most likely within the next five years there will be a significant and universal increase in the cost of life insurance in America", said Eric Smith, the founder of YourLifeSolution.com.
Eric Smith states that YourLifeSolution.com stays current with changes in life insurance quotes and always provides the most up-to-date information. "The software integrated intended to my website keeps both myself and consumers in-the-know about the sometimes unexpected change in cost and availability of the most competitive life insurance policies", said Eric Smith.