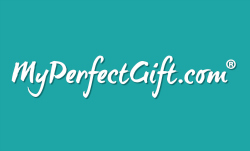 With MyPerfectGift.com
you always give, or get,
The Perfect Gift ®
Napa California (PRWEB) November 15, 2012
Funny, vivacious radio star Taylor Strecker has created a MyPerfectGift Celebrity Registry in support of Operation Smile.
Taylor Strecker, host of a popular morning show on Satellite Radio since 2006, is a native Bostonian and describes herself as a "non-stop chatter box since coming out of the womb". The Ithaca College School of Communications grad has won over the masses with her outspoken humor and addictive personality. Nicknamed "the lil' shot of espresso", Taylor isn't afraid to shout out what other women are thinking but don't dare to say.
MyPerfectGift.com will donate up to $10,000 to Operation Smile when new members put RADIO in the referral box when creating a new registry.
Operation Smile is an international children's medical charity that heals children's smiles, forever changing their lives. "As an international charity for children, we measure ourselves by the joy we see on all of the faces we help."
"At Operation Smile, we're more than a charity. More than an NGO. We're a mobilized force of medical professionals and caring hearts who provide safe, effective reconstructive surgery for children born with facial deformities such as cleft lip and cleft palate.
Every three minutes a child is born with a cleft — often unable to eat, speak, socialize or smile. In some places these children are shunned and rejected. And in too many cases, their parents can't afford to give them the surgeries they need to live a normal life.
That's where we come in as one of the top charities providing much needed surgical services with a presence in over 60 countries."
"Since 1982, Operation Smile — through the help of dedicated medical volunteers — has provided more than 3.5 million comprehensive patient evaluations and over 200,000 free surgeries for children and young adults born with cleft lips, cleft palates and other facial deformities.  We are able to heal children's smiles and bring hope for a better future. If you are looking to make a difference in a child's life, Operation Smile welcomes your donation."
Internet startup MyPerfectGift.com is all about making gift giving and online shopping as easy as possible for the holiday season and year round. Head Gift Guru Teri Freeman tackles gift giving in the digital age and aims to provide the best possible solution so everyone receives The Perfect Gift ®.
Problem:  Hard-to-buy-for loved ones
Solution:  A FREE registry on MyPerfectGift.com
Gift registries are no longer just for weddings and new babies. Busy lifestyles, changing tastes, growing children and families spread around the country and the world make it difficult to buy loved ones the perfect gift. When everyone in a friends and family circle has a wish list on MyPerfectGift.com all gift shopping can be done online with just a click and be assured that everyone will get something they love. Whether it's for birthdays, anniversaries, Valentine's Day, Mother's Day, Father's Day, Graduation, Weddings, New babies, Christmas, Hanukkah or any gift giving occasion that might come along, a MyPerfectGift.com registry will be the handy gift idea center to make life easier.
MyPerfectGift.com has an easy to use browser button to add items from any online retailer. The Sample Registries give hundreds of gift suggestions in more than 60 gift categories to make it easy for anyone to come up with great gift ideas to build a registry. With a Personal Registry spouses will have dozens of desired items to choose from so they can shop for loved ones with confidence.
---------------------------------------------------------------------------------------------------------------------------------------------
About MyPerfectGift.com
Gifts that Click ®
MyPerfectGift.com is a free online universal gift registry that helps make the experience of giving and receiving gifts as enjoyable as possible and also takes advantage of the convenience of online shopping technology. With MyPerfectGift.com a user can add gifts of any kind to their personal wish list, including online retailers and brick and mortar stores. Members can easily share their wish lists with Family & Friends.
MyPerfectGift.com works with Celebrities and Charities to bring support, exposure and fund raising opportunities to worthy causes.
Contact: Teri Freeman
877-77MyGift
http://www.MPGift@aol.com
http://www.MyPerfectGift.com
http://www.Facebook.com/MyPerfectGift
http://www.Twitter.com/MyPerfectGift