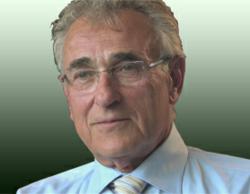 Often just losing 5% of body weight can significantly improve the chances of ... women conceiving and having a healthy pregnancy.
Vancouver, Canada (PRWEB) November 05, 2012
Infertility in Canada has nearly doubled since 1992, with up to 16% of couples who are trying to get pregnant seeking medical help, according to a recent Statistics Canada report.
The data shows that women aged 35 to 44 were two to three times more likely to seek help than women 25 to 29. And it is not just women who have fertility problems as they age: men's semen quality declines after age 45.
However, lifestyle factors and the growing epidemic of obesity may also be responsible for more couples seeking medical treatment to get pregnant, according to Dr. Albert Yuzpe, reproductive endocrinologist and medical co-director at Genesis Fertility Centre.
Dr. Yuzpe will be part of a panel of fertility experts including Dr. Victor Chow, urologist, and Lorne Brown, fertility acupuncturist and clinical director of Acubalance Wellness Centre. They will be speaking Tuesday November 6th on how weight, diet, stress and other lifestyle factors can impact fertility in men and women and how simple lifestyle changes and natural supplements can help optimize the chance of getting pregnant and having a healthy baby.
"There is no question that age is the most important factor for women trying to conceive," says Dr Yuzpe. "But while you can't change your age, you can change lifestyle factors that may be affecting your fertility. Men should know that anything that heats up the testicles like using a laptop on their knees or carrying a cell phone in their pocket can reduce their sperm count."
"Weight can be a significant factor for both men and women. Women who are overweight have a higher risk for miscarriage, lower conception rate, gestational diabetes and a whole lot of complications," explains Dr Yuzpe. "Often just losing 5% of body weight can significantly improve the chances of overweight women conceiving and having a healthy pregnancy. In some cases women will conceive on their own after such weight loss."
"It's not just how much you eat but what you eat that affects your fertility hormones," says Dr. Lorne Brown. Research based on the Harvard Nurses Study shows that women eating whole foods, mostly plant based diets that included healthy fats like avocado and olive oil had a six-fold increase in fertility.
"The secret to this diet is that it regulates insulin levels and helps balance fertility hormones," says Dr Brown. "We have based the Acubalance Fertility diet on this research, and we have noticed, as a side effect of eating this way, many of our overweight patients lose weight without even trying."
Research also shows that certain vitamins and supplements may boost the odds of conceiving naturally or with IVF.
The supplement Co-enzyme-Q10 appears to repair damaged sperm DNA and improve sperm quality in men. A study out of Mt Sinai in Toronto shows that Co-enzyme Q10 can repair mitochondria (the cell's power source) and revitalize eggs in older female mice, and they are now studying the effect on women's egg quality.
Vitamin D also appears to play a vital role in reproduction in both men and women. Low vitamin D levels are associated with impaired fertility, endometriosis and polycystic ovary syndrome (PCOS). In men, vitamin D is positively associated with semen quality and androgen status.
"Our goal is not simply to try to help women conceive, but to have a healthy baby. The purpose of this forum is to empower couples with information and tools to improve their own heath and optimize their chances of conceiving naturally or with assisted fertility treatments like IVF," says Dr. Yuzpe.
People can meet the experts and learn more about supplements, lifestyle changes, resources and new treatments for infertility.
Tuesday November 6, 7:00 pm to 8:30 pm,
Jewish Community Centre, 950 West 41st Avenue, Vancouver
To register for this FREE talk, call 604-678-8600 or go to http://www.acubalance.ca
In addition, Rita Schnarr, the regional manager for The Infertility Awareness Association of Canada, will be on hand to talk about the Vancouver support and education group that meets monthly at the Roundhouse Community Centre. For more information, call Rita at 604.732.4224 or email iaacwest(at)bellnet(dot)ca