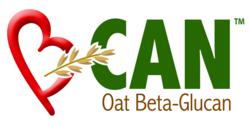 We are very pleased with this GRAS status and feel that this move will enable food and beverage manufacturers in the U.S.A. and internationally, to offer healthier consumer products formulated with B-CAN™
Exeter, CA (PRWEB) November 05, 2012
Garuda International Inc., a U.S.A. based company specializing in the development, manufacturing and distribution of naturally derived ingredients today announced that its B-CAN™ Oat Bran Concentrate/Oat ß-Glucan is GRAS (Generally Recognized As Safe).
B-CAN™ Oat Bran Concentrate/Oat ß-Glucan is safe for use as a food additive and approved for use in various food categories, as defined by 21 CFR 170.30. Potential food applications include breads, breakfast cereals, soups, salad dressings and beverages.
In accordance with the Code of Federal Regulations, products must be GRAS to be used by the food industry. B-CAN™ Oat Bran Concentrate/Oat ß-Glucan is also currently certified Kosher and Halal.
The Expert Panel convened by GRAS Associates on behalf of Garuda International, Inc. concluded that the composite safety information for B-CAN™ Oat Bran Concentrate/Oat ß-Glucan successfully meets FDA's safety standards, that there is reasonable certainty of no harm under the intended conditions of use -- and overall GRAS criteria.
The GRAS dossier and Garuda's intended food use conditions include addition of the B-CAN™ Oat Bran Concentrate/Oat ß-Glucan at levels that yield 0.75 to 3.0g of ß-Glucan per serving in the following food categories:

Bars, breakfast/nutrient
Beverages
Breads, whole grain and specialty
Breakfast cereals
Cookies (lite)
Crackers (reduced fat)
Gravies and sauces (lite)
Instant rice
Macaroni products
Muffins (reduced fat)
Salad Dressings (lite)
Snack Chips (reduced fat)
Soups
Tomato-Based sauces
Tortillas and taco shells
Vegetarian Patties/crumbles
Yogurt, reduced fat
In addition to these named food categories, B-CAN™ Oat Bran Concentrate/Oat ß-Glucan is intended for use under the supervision of a physician in medical foods at levels not to exceed 3.0g ß-Glucan/person/day.
Mr. Roger Matkin, President and CEO comments "We are very pleased with this GRAS status and feel that this move will enable food and beverage manufacturers in the U.S.A. and internationally, to offer healthier consumer products formulated with B-CAN™"
On a related subject, Garuda International noted that the European Food Safety Authority (EFSA) Article 14 (Commission Regulation (EU) No 1160/2011 of November 14 2011) expressed that its positive health claim opinion about Oat Beta Glucan for cholesterol reduction complies with the requirements of Regulation (EC) No 1924/2006 and suggested a beneficial effect at 3g daily and with the claim being allowed in foods which provide at least 1g per quantified portion.
On that subject, Mr. Bassam Faress, Director of Sales & Marketing at Garuda International commented: "This EFSA positive development now paves the way for even more familiarity with the benefits of Oat Beta Glucan. European food manufacturers can legally make the much deserved health claims at the applicable minimal doses identified by the EFSA for food and beverages including cereals, soups, dairy, bakery and beverage application."
Garuda currently supplies B-CAN™ Oat Bran Concentrate/Oat ß-Glucan at a high concentration of 70% beta-glucan as conventional and EC Organically Certified. This innovative, healthy ingredient will be shown by Garuda International at booth #21029 at the upcoming SupplySide West Global Expo and Conference to be held at the Las Vegas Venetian and Sands Expo, November 7 & 8, 2012.
About Garuda International, Inc.
Garuda International, Inc. founded in 1981 and is headquartered in Exeter, California, U.S.A. The company develops, manufactures and distributes innovative and healthy natural food ingredients for the food/beverage, nutraceutical and cosmeceutical industries utilizing a network of global distribution partners. Some of its specialized branded ingredients include COWCIUM® Natural Milk Calcium, B-CAN™ Oat Bran Concentrate/Oat ß-Glucan, PleSance™ Stevia, Agave Syrup & Agave Inulin powder, Heli-FOS™ Jerusalem Artichoke Flour (FOS), FOAMEX™ Quillaja & Yucca Extracts, CitriVera™ Citrus Peel Powders/bits and LesstanoL® Sugarcane Wax derived Policosanol. Garuda International, Inc. has received Organic, Kosher and Halal certification for many of its ingredients.
For more information on the company's products, visit http://www.garudaint.com or contact:
Mr. Bassam Faress
Director - Sales & Marketing
Garuda International, Inc.
garudainfo (at) garudaint (dot) com
+1-559-594-4380
###
B-CAN™, PuntiaVera®, COWCIUM®, CitriVera™, Heli-FOS™, LesstanoL® and PleSance™ are trademarks of Garuda International, Inc. Exeter, CA, U.S.A.