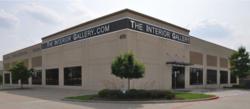 For Betty Boop die-hard collectors, a life-sized handcrafted retro memorabilia cheerleader statue would be of interest.
Allen, Texas (PRWEB) November 08, 2012
TheInteriorGallery.com recently placed its entire collection of Betty Boop figurines and other related items on sale in preparation for the holiday shopping season. The collectibles range from 12 inch figurines to statues that are 5.5 feet high. The statues and figurines are made from a resin mold and then hand painted to the highest detail which gives them a wonderful finish.
The company states that every single product displayed on its web store can also be found at its 3 million dollar showroom in Allen, Texas.
Betty Boop collectors can look forward to a wide range of licensed Betty Boop collectibles at TheInteriorGallery.com. At least 45 items have been placed on sale. These items include statues, figurines, menu boards, tables, pen holders, clocks and lamp shades. Some items are offered at up to 30% discount.
A simple yet classic 12 inch Betty Boop Cheerleader figurine costs just under $30 after discount. As with the other figurines in the collection, it is made from durable materials using cast resin mold mixed with fiberglass. What makes this figurine even more special is that it comes with its very own commemorative box which makes it convenient to give it as a gift or for keepsake.
For Betty Boop die-hard collectors, a life-sized handcrafted retro memorabilia cheerleader statue would be of interest. This statue stands 5.5 feet tall and is made and finished with the same high quality as all the other Betty Boop items on sale on the site. The statue is currently on sale at $599, $100 off its original price.
Betty Boop, which actually began as a caricature of singer Helen Kane, is an animated cartoon character created by Max Fleischer in 1930, and has grown to become one of the most well-known and popular cartoon characters in the world.
Apart for Betty Boop collectibles, TheInteriorGallery.com also offers a wide range of home decor, furniture, lighting and bathroom vanities on its site. All products are competitively priced with certain items being offered are over 50% discount. The company is able to offer some items at heavily discounted prices as those items are imported factory direct. The company also designs its own lines of bathroom vanities and furniture.
The Interior Gallery is committed to providing products of value at the highest quality. Therefore, each product is checked individually, repackaged with additional industrial strength packaging materials before it is shipped to customers.
For more information about The Interior Gallery, please visit http://www.theinteriorgallery.com/