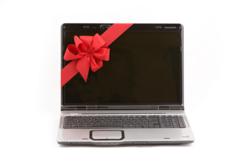 At Intergage we can help you plan your strategy and offer all the services you need to make it happen – delivering great results.
(PRWEB) November 07, 2012
Co-ordinating online and offline marketing strategies is always vital but never more so than during the crucial Christmas trading period, warns leading digital marketing agency Intergage.
Christmas branding, promotions, web marketing and mail-outs must all work together seamlessly to ensure maximum return on investment.
Intergage is helping clients to boost ROI on their Christmas marketing by providing critical strategic marketing planning – plus all the services they need to implement those strategies.
Intergage's Web marketing and Web design teams are helping companies and organisations with:

Search Engine Optimisation (SEO) – engaging and compelling online press releases, blogs and videos that drive traffic, boost engagement, encourage social sharing and create more inbound links.
Google AdWords Pay Per Click (PPC) – special seasonal campaigns using Christmas-focused keywords. Remarketing ads encourage undecided shoppers to commit and buy.
Website conversion optimisation – improved website conversion rates, reductions in shopping cart abandonment, plugging leaks that could let extra Christmas visitor traffic slip away.
Social Media Marketing – review Facebook, Twitter, LinkedIn, YouTube and Pinterest accounts and campaigns. It is vital to think about your Christmas messages and who will be updating your accounts so they do not lapse over Christmas.
Website design – it is important to think well in advance about Christmas promotions and how the growing numbers of tablet and mobile users will see your website
Mobile websites/apps – 81 per cent of users have taken action as a direct result of a mobile search (source: Google, May 2012). Mobile users need quick and easy to use mobile sites and apps. Mobile sites are simple to build, highly cost effective and can deliver stunning ROI.
Email marketing – still an exceedingly powerful marketing medium, the traffic spikes in Google Analytics prove how well it attracts targeted traffic to websites.
Intergage's acquisition of the Tasty Marketing agency means that all these online services can be co-ordinated perfectly with offline marketing.
The Intergage Tasty team is carrying out a wide range of product-based and relationship-based Christmas marketing campaigns.
Tasty's product-based campaigns feature Lumpy Mail gifts and novelties – 'think-out-of-the-box' ideas that are so compelling that recipients can't help but tear open the envelopes.
The Tasty team has also been working on Christmas cards and other print-based mail to boost communication, upselling and referrals.
For relationship-based marketing, Tasty recommends a well planned, well implemented and accurately measured PR campaign.
The quiet news but busy shopping period between Christmas and New Year is a great opportunity to target TV, radio and newspapers – but it requires smart planning and prompt implementation to meet early seasonal deadlines.
Intergage Managing Director Paul Tansey said: "Christmas offers so many fantastic marketing opportunities that some companies can all too easily to miss one or two in the rush to be ready.
"At Intergage we can help you plan your strategy and offer all the services you need to make it happen – delivering great results."
Rapidly-expanding Intergage, which has offices in Dorset and Hampshire, works with more than 300 clients around the UK.
Its client base is growing fast thanks to its years of expertise and industry-leading customer support.
For more information, contact Intergage Marketing Manager Emma Barrow on 0845 456 1022,
-Ends-
About Intergage
Intergage Ltd is the complete Web marketing partner, a leading UK digital marketing agency that continues to expand and recruit the brightest staff. It currently has two offices in Poole, Dorset and Chandler's Ford, Hampshire.
All Intergage services have a clear focus on providing their customers with a return on investment from their Web marketing.
Intergage Web marketing services include:
Designing and building websites that enable clients to manage their own content using the unique Intergage Content Management System (CMS)
Planning and managing Search Engine Optimisation (SEO), Pay Per Click (PPC) advertising, Digital PR and Social Media Marketing needs to ensure your site receives and successfully converts a steady stream of customer enquiries.
Comprehensive Web marketing training to empower you and enable you to manage SEO, PPC, Social Media and the Intergage Content Management System.
Intergage is committed to a long-term relationship with each and every client and is constantly seeking ways to improve your website results.
Intergage boasts more than 300 clients. Having started the business a decade ago, Directors Paul and Gareth Tansey are proud to have retained at least 95 per cent of clients year on year.
For more information about Intergage, any of the services it provides or just to have a friendly chat with a team member, please contact Marketing Manager Emma Barrow on 0845 456 1022.
Intergage Ltd (Dorset & Head Office)
Unit 8, Holes Bay Park
Sterte Avenue West
Poole
Dorset BH15 2AA
UK
Tel: 0845 456 1022
Tel: +44 (0)1202 684009
Fax: +44 (0)845 456 0722
Intergage Ltd (Hampshire Office)
3a Westlinks
Tollgate
Chandlers Ford
Hampshire SO53 3TG
UK
Tel: 0845 456 1022
Tel: +44 (0)23 8064 7005
Fax: +44 (0)845 456 0722