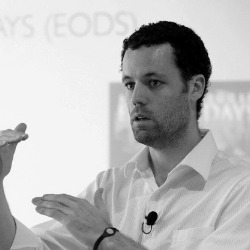 This is a must-watch video for any business owner who is wearing too many hats while being pulled in too many different directions.
Scottsdale, AZ (PRWEB) November 05, 2012
Rich Schefren has released his second Profit Hacks video to introduce Pete Williams, an Australian entrepreneur who recently used Profit Hacks to complete a week's worth of work in under 6 hours during a live Internet broadcast.
The video comes at a time when online entrepreneurs face increasingly sophisticated competition and a growing number of media channels competing for their marketing attention, both of which can lead to a harried feeling that there is always more to be done to be successful.
Pete Williams is an Australian entrepreneur who has been referred to as the "Australian Richard Branson" and owns several online businesses and several offline businesses. Williams developed his Profit Hacks when his telecommunications company experience rapid growth, which required Williams to work more and more hours while wearing multiple hats.
"Online entrepreneurs and business owners who feel like they are playing a lot of roles and are pulled in a lot of different directions will find real solutions inside the free Profit Hacks training videos." said Ayers of StrategicProfitsFormula.com
In Schefren's first video, he revealed the "mind virus" affecting up to 95% of online entrepreneurs and the three traps they fall into that limit their business growth.
Schefren is the founder and CEO of Strategic Profits, a company which provides Internet strategies to online business owners and major corporations such as Google, Microsoft, Yahoo, and Agora Publishing to help them increase profits with the minimum amount of effort. In it's first year, Strategic Profits did $7.4 million in revenue while helping clients to increase revenues by an additional $183 million dollars.
Profit Hacks and the free training videos being released are designed to show entrepreneurs and business owners how they can get more done in less time while increasing profits.
"This isn't just another time management or productivity course. This course is about strategic productivity - how to turn one hour of your time into ten hours of completed work." said Ayers.
Those interested should view the official Profit Hacks videos here.
For more information about Profit Hacks, visit http://www.StrategicProfitsFormula.com/ProfitHacks