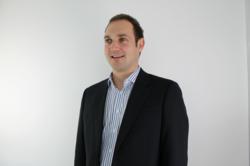 We chose Athernet because they have shown excellent bespoke web development skills.
Manchester, UK (PRWEB UK) 6 November 2012
Athernet, an expanding integrated agency, has been selected to redevelop Speedy's website (http://www.speedyservices.com/) in order to bring it up to date with the latest web design techniques.
The existing Speedy website does not cater for the growing number of mobile users who use the site on smartphones and tablets. To provide these users with a greater user experience on every device, the new site will be made in line with responsive design best practices.
Daniel Atherton, MD of Athernet, said: "We faced strong competition from a number of well established UK agencies who were also bidding for the Speedy tender, so we are extremely pleased to be recognised by such a high-profile client."
Liam Derbyshire, Digital Marketing Manager at Speedy said: "We chose Athernet because they have shown excellent bespoke web development skills in smaller Speedy projects and really excelled during the tender process."
Daniel added: "Our ethos is to leverage our skills in technical development as well as creative design to create websites that work seamlessly, as well as looking great. We realised there was a gap in the market for an integrated approach to design and development, and our new business wins certainly seem to back up our thinking."
For further information about Athernet, please visit http://www.athernet.co.uk/.
Notes for editors
Founded in 1977, Speedy is the UK's leading provider of equipment rental and support services to a wide range of clients across the construction, infrastructure, industrial, rail, manufacturing and facilities management sectors - as well as to local trades and industry.
Operating from over 283 fixed sites - together with a number of specialist implanted facilities at client locations throughout the UK, Ireland and the Middle East - the company supplies a range of services including:
Tools and equipment
Surveying and measurement instrumentation
Lifting and materials handling equipment
Mechanical & non-mechanical access equipment
Compressed air services
Temporary lighting equipment
Temporary power generation
Mechanical pumps
Temporary site communications
Support Services:
Over 200 training courses from 200 locations nationwide
Asset management
Testing, Repair, Inspection & Maintenance (TRIM)
Sales of equipment & associated consumables & personal protection equipment
Website: http://www.speedyservices.com
Twitter: @wearespeedy
Facebook: http://www.facebook.com/wearespeedy