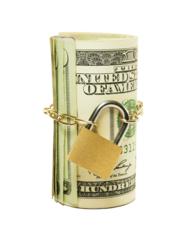 Based on historical records, investing during the six months from November to May has produced the best returns for stocks versus the June to October period
New York, NY;Washington, DC;Los Angeles-Long Beach, CA;Chicago, IL;Houston, TX (PRWEB) November 05, 2012
In a recent Investment Contrarians article, financial expert and editor George Leong reports that the NASDAQ, S&P 500, and Dow Jones Industrials are stuck below their respective 50-day moving averages (MAs), and are looking for support at their 200-day MAs amid a recent lack of trading interest. According to Leong, the near-term technical picture shows difficult chart resistance, suggesting that the market will be at a standstill.
"October was ghoulish for stocks, with technology and small-cap companies facing the brunt of the market selling as investors sold and avoided higher-risk growth stocks," notes Leong.
The Investment Contrarians expert notes that the first quarter was excellent for stocks, but since it ended, the trading action has been mixed, with the S&P 500 moving lower in four months, and higher in three months. The DOW, NASDAQ, and Russell 2000 have been negative since the end of March, he adds.
"Based on historical records, investing during the six months from November to May has produced the best returns for stocks versus the June to October period," states Leong. "But things could be different this time around given the abundant risk, including the financial crisis in the eurozone, fears of more stalling in China, tension in the Middle East, the U.S. presidential election, and the upcoming fiscal cliff."
Based on Leong's stock market analysis, he notes that for the S&P 500, there's some near-term topping action and vulnerability to the downside, including the 200-day MA at 1,377. Leong believes that a break below the 50-day MA could trigger additional weakness down to as low as the 23-week high of 1,354 and below 1,300—a possible correction by as much as 7.6%.
The Investment Contrarians expert states that his stock market analysis is not that this will happen, but that there is some technical evidence that a market adjustment may be coming, especially if traders cannot find any fresh reasons to buy.
"The next several weeks could prove critical as stocks look for support, in spite of the weak relative strength on the charts," reasons Leong. He concludes that "At this juncture, stocks need a fresh catalyst to move higher."
To see the full article, and to get a real contrarian perspective on investing and the economy, visit Investment Contrarians at http://www.investmentcontrarians.com.
Investment Contrarians is a daily financial e-letter dedicated to helping investors make money by going against the "herd mentality."
The editors of Investment Contrarians believe the stock market and the economy have been propped up since 2009 by artificially low interest rates, never-ending government borrowing, and an unprecedented expansion of our money supply. The "official" unemployment numbers do not reflect people who have given up looking for work, and are thus skewed. They believe the "official" inflation numbers are also not reflective of today's reality of rising prices.
After a 25- to 30-year down cycle in interest rates, the Investment Contrarians editors expect rapid inflation caused by huge government debt and money printing will eventually start us on a new cycle of rising interest rates.
Investment Contrarians provides unbiased research. They are independent analysts who love to research and comment on the economy and investing. The e-newsletter's parent company, Lombardi Publishing Corporation, has been in business since 1986. Combined, their economists and analysts have over 100 years of investment experience.
Find out where Investment Contrarians editors see the risks and opportunities for investors in 2012 at http://www.investmentcontrarians.com.
George Leong, B. Comm., one of the lead editorial contributors at Investment Contrarians, has just released, "A Problem 23 Times Bigger Than Greece," a breakthrough video where George details the risk of an economy set to implode that is 23 times bigger than Greece's economy! To see the video, visit http://www.investmentcontrarians.com/press.