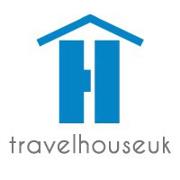 Malaysia Airline's Kuala Lumpur to London A380 twice daily flights will start operating on 24th November 2012.
(PRWEB UK) 5 November 2012
Malaysia Airlines press release in October announced it will shortly initiate a twice-a-day flight from Kuala Lumpur to London on its Airbus A380 in the last week of November 2012.
Malaysia Airlines stated in a statement that flights from Kuala Lumpur-London are set up and good to go for operating twice-a-day flight services on its A380 Airbus starting November 24, 2012.
The Group C.E.O, Ahmad Jauhari Yahya, stated that the passengers have responded extremely well to the airline's decision for deployment of Airbus A380 aircraft earlier in July 2012 and the service has been praised in an overwhelming fashion.
He further added that it brings an enormous encouragement for the carrier that the present daily operation of service with its A380 flight from Kuala Lumpur to London. Considering the overwhelming response from the customers, Malaysia Airlines has now decided to replace the existing Boeing 747 daily flights services and make it to double daily A380 flights on this route which results in an increased seat capacity by 16 percent on flights to Kuala Lumpur from London and vice versa.
TravelHouseuk is a partner in Moresand Group, one of the largest retail distributors for Malaysian airlines distributing all specials with the said carrier. Victor Hunt, regional manager at Travelhouseuk, expressed his views on the move stating, "The success of the existing single daily flight and subsequent analysis of increased demand on the route showed profit prospects and the airline has not wasted any time in arranging additional flight services. This aligns the airline's profitability with its strategic objective of staying on top of other airlines by not letting any other carrier creep in to sweep the market share on this route."
The said flights go on sale with TravelHouseuk w.e.f 5th of November. The first one of the two daily flights depart from London Heathrow at 1050 hours and the second one leaves at 2200 hours. Both the flights are 12 hours and 20 minutes long and depart from Heathrow terminal 4.