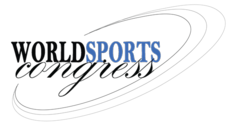 London, UK (PRWEB UK) 6 November 2012
Renowned organiser of high-profile summits around the world,International Research Networks, is pleased to announce the launch of the first Congress in its new World Sports Series. The World Sports Congress (WSC), takes place from 26-27 February 2013 in London.
The first edition of the WSC will be focused on sports infrastructure, specifically large scale projects, the challenges these pose and factors affecting immediate and long-term commercial viability.
With the world's eyes on every major sporting event internationally, fuelled by the recent London 2012 Olympics, the bar is set high for not only the athletes, but the stadiums too. Expectations are soaring with each event, be it the FIFA World Cup Tournament or the Olympic Games in Rio de Janeiro. After the success of London 2012 and emphasis on the creation of a 'legacy', host cities of large sporting events need to ensure the long-term sustainability of their infrastructure and plan for this accordingly.
With host cities being decided years in advance and several projects underway, it is of major significance for new and existing bidders, planning, designing and constructing teams to really gauge what the ingredients are to creating infrastructure that is not only architecturally aesthetic, but attracting the right attention and investment worldwide in order to make money.
WSC 2013 is a high-profile meeting focused on aligning sporting infrastructure, business and commercial viability, and will provide you with unique and relevant insights from very senior level executives and decision makers in the sporting world to discuss the latest challenges of sporting infrastructure globally.
The Congress embraces a format that is designed to fuel maximum interaction between high-profile executives and participants with Q&A Sessions, a Designer's Den, Spotlight sessions, 'An Audience With…', Legacy Leaders, The Finance Forum and a number of Roundtable discussions. More information on the high-level speaking faculty at the Congress will be released shortly. Meanwhile, more details on the World Sports Congress can be found at: http://www.worldsportscongress.com