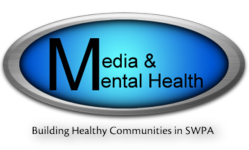 Our mission in SWPA is to elevate media awareness about behavioral health reporting in local news media, and to serve as a national model that can be replicated in other communities across the country. -- Brian Dyak
Pittsburgh, PA (PRWEB) November 05, 2012
New Pittsburgh Courier, Pittsburgh Post-Gazette, Pittsburgh Tribune Review, WESA, WPXI-TV, KDKA-TV, GuidetoGoodHealth.com, and Heritage Valley Health System are among the nominees for the 2nd SWPA Annual Media and Mental Health Awards. These annual awards, produced by the Entertainment Industries Council, Inc. (EIC) in collaboration with The Staunton Farm Foundation, honor the works of media professionals who accurately depict mental and behavioral health issues within television, radio, print and online media in Southwestern Pennsylvania. The ceremony will take place at the Senator John Heinz History Center in Pittsburgh on November 8, 2012 at 6:00 p.m. Presenters include decorated journalist and Principal at FosterHyland and Associates Sheila Hyland, award-winning WTAE Anchor and Sports Director Andrew Stockey, and retired KQV News Director Frank Gottlieb, a veteran distinguished broadcaster with experience in radio, TV and cable.
"Our mission in SWPA is to elevate media awareness about behavioral health reporting in local news media, and to serve as a national model that can be replicated in other communities across the country," said Brian Dyak, President & CEO of the Entertainment Industries Council, Inc. "We appreciate the talent of reporters who value accuracy, craft stories that inform, make us think, and move our hearts."
Supporting EIC and the Media and Mental Health initiative in SWPA, Joni Schwager, Executive Director of The Staunton Farm Foundation, stated "we are proud to continue our work in collaboration with the Entertainment Industries Council on the 2nd Annual Media and Mental Health Awards. The engaging, inspirational and accurate stories reported through the art of journalism help us advance the conversation on the importance of behavioral health in the community."
This year, a new honor is introduced to the 2nd Annual Media and Mental Health Awards. It is called the Champion for Change Award. This award is given to one person whose outstanding work and efforts have made a significant impact in allocating resources and creating a voice for mental health issues through accurate media reporting and news coverage. The recipient of this year's inaugural Champion for Change Award is Ray Carter, Vice President and General Manager of WPXI Television in Pittsburgh. Carter devoted the resources and time of the WPXI-TV team for a groundbreaking forum on mental health messaging challenges in partnership with the Entertainment Industries Council.
"Through Ray Carter's commitment to raise these issues in the public consciousness, EIC and the Staunton Farm Foundation efforts have gained new ground and built a solid foundation from which we can provide greater resources to journalists and encourage enhanced leadership to change attitudes and behaviors in our community," said Susan Brozek Scott, EIC Pittsburgh Regional Director.
The nominees that follow for the 2nd Annual Media and Mental Health Awards were selected by a committee of local Pittsburgh media professionals and experts from the fields of medicine and mental health. The honorees will be announced at the ceremony on November 8, 2012 at the Senator John Heinz Center.
Newspaper Story:

Rebecca Nutall "CEA: Blacks don't access mental health services" (New Pittsburgh Courier)
Sadie Gurman, Liz Navratil, Moriah Balingit, Jon Schmitz, Sean Hamill, Amy McConnell Schaarsmith and Dan Majors "Two dead, seven injured in Western Psych shooting" (Pittsburgh Post-Gazette)
Gary Rotstein "Overcoming depression in old age: Pitt program helps elderly fight malady often brought on by grief, pain and disability" (Pittsburgh Post-Gazette)
Luis Fabregas, Chris Togneri and JC Schisler "Derailed by Dementia" (Pittsburgh Tribune Review)
Jason Cato "Families of suicide victims are left to cope with guilt, grief, doubt" (Pittsburgh Tribune)
TV Community Affairs Program:

Alicia Schisler "Experience: Beyond Baby Blues" (WQED- Multimedia)
TV News Segment:

Marcie Cipriani "DA Questions Why Western Psych Shooter Wasn't Committed" (WTAE-TV)
Dr. Maria Simbra "Heart Attack Survivors At Risk for Developing PTSD" (KDKA-TV)
Rick Earle "Motive Still Unknown in Western Psych Shooting" (WPXI-TV)
Internet News Story:

Lucinda Wiebe "Southwestern Penn. mental health services dangerously difficult to access" (Pittsburgh Community Issues Examiner.com)
Stefanie Fudurich "Depression and the Elderly" (GuidetoGoodHealth.com)
B. Rose Huber "Why Living in the Moment is Impossible" (University of Pittsburgh – News)
Noah Brode "Details Emerge on Western Psych Shooting" (WESA)
Internet Blog Post:

Jenna Hatfield "Holding Pittsburgh Close and Mental Health Closer" (Stop, Drop, & Blog)
Allegheny County detective reportedly commits suicide (Private Officer News Network)
Internet Video Story:

Robert F. Fisher, Joyce Conley, J. Daniel Murphy "Staunton Farm Foundation and Matilda Staunton Craig's vision for behavioral health care in the community" (Heritage Valley Health System, HeritageValley.org)
Radio:

Paul Gugganheimer "Coming Home PA: Trauma & Transition" (90.5 WESA)
Erika Beras "Getting Mental Health Care to Veterans in Rural Areas" (90.5 WESA)
Erika Beras "For Veterans, Coming Home isn't always easy" (90.5 WESA)
Robert Mangino "Robert Mangino Talks to Forensic Psychologist about School Bullying" (KDKA Radio)
Outstanding Achievement – Champion for Change Award:

Ray Carter, Vice President and General Manager. (WPXI-TV)
About Entertainment Industries Council
EIC, a non-profit organization, was founded in 1983 by leaders of the entertainment industry to bring the power of the industry to bear on communication about health and social issues. The organization is considered to be the chief pioneer of entertainment advocacy outreach and one of the premiere success stories in the field of entertainment education and information resources for entertainment creators, through innovative and time-proven services and methods of "encouraging the art of making a difference" from within the entertainment industry. EIC also produces the simulcast national television special PRISM Awards Showcase which addresses accurate portrayals of substance abuse and mental illness: prevention treatment and recovery.
EIC also addresses issues such as diabetes, ADHD, foster care, women's health, firearm safety and injury prevention, sun safety and skin cancer prevention, human trafficking, terrorism and homeland security, eating disorders and obesity, seat belt use and traffic safety, and HIV/AIDS prevention. It has also launched an initiative to increase the public profile and interest in science, engineering and technology.
EIC's web site is http://www.eiconline.org. The PRISM Awards web site is http://www.prismawards.com.
About the Staunton Farm Foundation
The Staunton Farm Foundation is an organization dedicated to supporting mental health treatment and service for children, teens, and adults suffering from mental disorders in Southwestern Pennsylvania. Originally founded in 1937 in accordance with the wishes expressed in Matilda Staunton Craig's will, the foundation has expanded to include university and hospital out-patient clinics as well as the 10 counties that comprise the southwestern region of Pennsylvania. The Staunton Family Foundation remains committed to providing support for individuals suffering from mental health disorders and their families through its continuous support of systems and organizations developing enhanced behavioral health treatments.