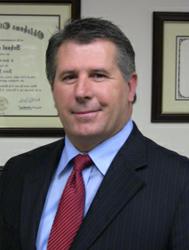 Todd Sessions has a successful record of helping others file Salt Lake City bankruptcy.
Salt Lake City, Utah (PRWEB) November 07, 2012
Todd Sessions has recently decided to expand his marketing efforts to reach out to those wanting to file Salt Lake City bankruptcy. As a part of this effort, he recently launched http://www.saltlakecitybankruptcy.com, a website dedicated to educating clients on the bankruptcy process and offering free evaluation forms to start the bankruptcy process.
This website has a modern feel and even has a mobile version for those browsing the site on smart phones. A bimonthly blog will highlight various bankruptcy questions and topics, and pages on the website will go more in depth on bankruptcy issues and questions. Most importantly, the website provides a way for visitors to 1) see if they qualify for bankruptcy and 2) see if Chapter 7 or Chapter 13 is right for them. This is done through free Salt Lake City bankruptcy evaluation forms that only take a few minutes to complete.
Todd Sessions has been practicing law for over 10 years. A Utah native, he received his undergraduate degree from the University of Utah and his J.D. from Oklahoma City University Law School. While he practices family law, criminal defense, personal injury, and other types of law, he hopes that this new website will allow him to branch out more into bankruptcy law. His goal is to use his experience to become the leading provider of bankruptcy services in Salt Lake City.
To learn more about Todd Sessions, visit the Salt Lake City bankruptcy website home page.