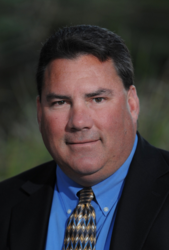 Austin, TX (PRWEB) November 08, 2012
360 Mortgage Group (360 Mortgage), a privately-owned mortgage bank, with a 100 percent focus on the wholesale mortgage lending channel, announced today it hired Kenny Deen as the company's newest account executive to expand its presence in Nevada. Mr. Deen brings more than 20 years of mortgage industry experience to his new role, including 15 years within the wholesale lending channel. Mr. Deen will be based in Las Vegas, Nevada and will report to Greg Fullmer, Regional Production Manager of the Mountain West Region.
"360 Mortgage is committed 100% to the wholesale lending channel and building sustainable partnerships with experienced mortgage brokers by offering knowledge and access to leading products such as HARP, competitive pricing and best-in class technology and service," commented Greg Fullmer. "Not only does Kenny bring a wealth of experience of the wholesale channel to 360 Mortgage, he is a well-respected industry veteran whose enthusiasm for our business is infectious. We are excited to have him join us to help support mortgage brokers in the rapidly rebounding southern Nevada market."
Throughout his career, Mr. Deen has demonstrated expertise within sales and marketing formation, budgeting and cost control, organizational development, and long-range planning.
Prior to joining 360 Mortgage, Mr. Deen held the position of Senior Regional Sales Manager for Wilmington Finance. In addition, Mr. Deen has been employed by First Union National Bank as Market Sales Manager and Branch Manager. During his career, he also worked at Equicredit.
Mr. Deen has served as the past President of the Utah Mortgage Lenders Association and was Utah's National Association of Mortgage Brokers Delegate. He earned a degree in finance from Emporia State University.
"I am extremely excited about the opportunity to help introduce 360 Mortgage to the Nevada market and expand its footprint in the western region of the United States," said Mr. Deen. "360 Mortgage is a company that has best in class technology that allows mortgage brokers to facilitate a loan in the most efficient manner. I joined 360 Mortgage because I support their motto - 'We Make Our Brokers Look Good' - and they are committed to forming a unique partnership with mortgage brokers to help them understand today's market challenges and opportunities as well as build a significant business."
About 360 Mortgage Group, LLC
Established in 2007, 360 Mortgage Group LLC is a privately owned mortgage bank, with a 100 percent focus on the wholesale mortgage lending channel that has successfully utilized its high-technology platform to provide better communication and customer service to business partners. An approved Fannie Mae seller/servicer, 360 Mortgage Group is headquartered in Austin, Texas and provides services in 31 states across the country. 360 Mortgage Group is emerging as a leader in refinancing under Home Affordable Refinance Program (HARP) 2.0. For more information on 360 Mortgage Group, please visit https://www.360mtg.com.
Media Contacts:
John Lovallo, Senior Vice President at LEVICK - 212-823-2002 or jlovallo(at)levick(dot)com.
Katherine Herring, Senior Account Executive at LEVICK - 202-973-1315 or kherring(at)levick(dot)com.