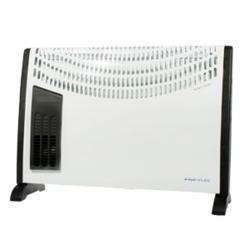 (PRWEB UK) 6 November 2012
CNM online is offering all branded Electric Heaters which heaters from include Scirocco, Igenix, Dimplex, ProElec, Glen, Sirflow, Honeywell, Delonghi & Crown. There are powerful models and appliances offered by the store that vary in wattages starting from low to high ranges.
The Electric Heaters have the thermostat that keeps continuously changing in heat settings that match the people's heating requirements are offered by this UK store. The electric heaters offered by the CNM online UK have many benefits as compared to other beaming heaters. This store has heaters that can be differentiated by the heating processes and the physical design of the electric heaters.
While sharing information with us, the spokesperson for CNM online UK explained, "We offer the electric heater with a year's warranty plus mostly on all products that are reliable and safe. You can install the devices anywhere be it home or offices with the help of services offered by us. Our customers feel the exact warmth needed during cold winters and in general through our branded range of heaters."
The most vital characteristic of the electric heaters is the safety that is well guaranteed by this store of UK. Electrical component is their prime specialty. Based on the requirement of the warmth the room temperature of these electric heaters can be accustomed, but not to burn the room, when the kids are nearby. The store assistance makes sure to mention this safety tip for the homes with kids, pets and senior citizens.
Adding on for the advantages of the Electric Heaters UK, the CNM online official highlighted, " our store offer the electric heaters that have the hidden feature which allows it to not catch fire in case of contact with extremely combustible items like curtains or newspaper. We therefore, have regulated the electric heaters for such cases by maintaining exposure and pace. For the avoidance of small mishaps, other are shared with more important protection instructions. The electric heaters offered by us for a smaller amount evaluation to the beaming heaters. We offer the renowned heaters which operate less than a cost of 12 penny per KW per hour. The reason for this is the integral electric thermostats."
So looking to buy electric heaters and searching online, then buy the electric heaters from CNM online UK. So through the web site you will be able to search for a wide range of electric heaters of different brands.
About CNMOnline UK:
CNM online is the leading merchant of electrical works in UK. There is average and well paying customers, based on this range they propose brilliant quality electrical products for all types of ranges.
For more details on electric heaters, visit http://www.cnmonline.co.uk/Electric-Heaters-c-2443.html