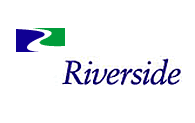 We anticipate continued growth in demand for the kind of high-touch globalized service that MNX provides.
(PRWEB) November 05, 2012
The Riverside Company has acquired Midnite Air Corp. (dba MNX) of Los Angeles, California. MNX is an asset-light provider of third-party transportation and logistics services to more than 1,700 customers via 18 global offices. Its services include expedited shipping, supply chain management and freight services.
MNX customers – largely in the life sciences, aviation services, entertainment and medical device industries – rely on the company to coordinate the movement of goods in an expedited, secure manner. MNX's primary service offering is its Express Service, which is used to transport a wide variety of high value items, from transplant tissues to mission-critical maintenance parts, typically on a same-day basis. Additional services offered by MNX include freight forwarding and a variety of supply chain services tailored to the needs of its customers and their end markets.
"We anticipate continued growth in demand for the kind of high-touch globalized service that MNX provides," said Riverside Partner Matt Dailey. "MNX offers sophisticated and specialized solutions that meet the needs of demanding customers. We're excited to partner with MNX's management team and look forward to working with them to help realize the potential of the platform they've built."
MNX has earned a reputation for excellence through its consistent performance, high-touch customer service, international presence and network, and sophisticated monitoring and data analytics capabilities.
MNX's broad geographic footprint enables it to build strong customer relationships while diversifying its business. The company's asset-light business model relies on a global network of more than 2,500 ground couriers and 450 airlines.
"Our management team is very excited to work with Riverside," said MNX CEO Scott Cannon. "Their proven experience in helping companies develop and accelerate growth will be critical to our continued and future success. MNX has a strong pipeline due to our compelling service offerings and continued international expansion."
The transaction is Riverside's 25th acquisition of 2012.
Working with Dailey on the transaction for Riverside were Operating Partner Steve Stubitz, Vice President Marty Graul, Senior Associate Ryan Borcherdt, Associate Alex Goins and Associate Kevin Kumar. Regional Director Jeremy Holland originated the opportunity for Riverside. Partner Anne Hayes worked on financing the transaction for the firm.
Madison Capital and Bank of Montreal provided senior financing, and Babson Capital Management provided mezzanine financing for the transaction. Jones Day advised Riverside on the investment.
The Riverside Company
The Riverside Company is a global private equity firm focused on acquiring growing businesses valued at up to $200 million (€200 million in Europe). Since its founding in 1988, Riverside has invested in more than 295 transactions. The firm's international portfolio includes more than 70 companies. (http://www.riversidecompany.com or http://www.riversideeurope.com)
# # #