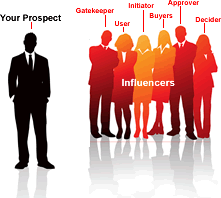 It's not the company you're prospecting to so much as it is the people making decisions within the company
(PRWEB) November 07, 2012
This month BB Direct, a provider of data products for the mailing list industry, released major enhancements to its publishing mailing lists including access to the list as part of its B2B database on its 24-7 online counts and orders system, allowing B2B marketers constant access to this highly responsive file.
Over the past 10 to 15 years the publishing world has changed drastically. Once a mainly print related field, publishing has moved to a digital and mobile format through online newspapers, publications, and magazines. Publishing companies, executives, managers, writers, editors, and others are the prime target audience for B2B direct marketers campaigning to the publishing industry.
Current publication targeting option on our B2B Publishing Mailing List Datafile include publishing companies, newsletter publishing companies, digital publishing firms, and book publishers, among others. This file is an ideal match for marketers looking to provide products and services to the publishing industry including, but not limited to, software and internet technologies, editing and design programs, ink and color products, and copywriting.
Recent enhancements to the Publishing Mailing List Masterfile include the addition of postal, telephone, and email records, allowing B2B marketers the opportunity to hold multi-channel, effective marketing campaigns. In addition the file was passed through stringent hygiene methods that ensure increased accuracy of the overall file.
BB Direct CEO, Brian Berg, expects the enhancements to the file to "It's not the company you're prospecting to so much as it is the people making decisions within the company." In addition "Get your message to the right audience, meaning those decision makers within businesses that buy your products and services, and you'll see a lift in response," states Berg.
About BB Direct
BB Direct is a leading source of quality mailing lists, data enhancement, and data hygiene. Headquartered in Cape Coral, Florida, BB Direct works with the list broker industry and other value added resellers in the direct marketing arena. For more information on BB Direct's line of direct marketing services contact a representative at (866) 501-6273 or visit them at http://www.bbdirect.com.