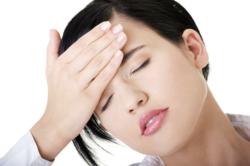 "it's never too late to begin living a pain free life and that is what this DVD is about, starting the journey of pain free living."
(PRWEB) November 06, 2012
Throughout the World there is a common theme when it comes to web searches, and that common theme is the search for a cure to headaches and head pain. This is where Dr. John Halmaghi steps in as he is releasing a new full length DVD titled "What You Need To Know About Headaches & Migraines" that can be ordered today at: http://www.migraineheadachepain.com/vidpage.php. Dr. John Halmaghi, D.D.S., F.A.G.D. is the founder of the Michigan TMJ Institute and has devoted over 24 years to the diagnosis and treatment of Headaches.
Dr. John suffered from TMJ (Temporomandibular Joint Disorders) and headaches in his childhood and cured his own TMJ and headaches. Now, he is passing on the knowledge he has gathered and uses in his own practice so anyone can be pain free. "The stresses of the modern world can be overwhelming, and in fact a lot of the root causes of headaches and migraines start from a very early age in life, sometimes unknowingly," says Dr. John. He goes on to say "it's never too late to begin living a pain free life and that is what this DVD is about, starting the journey of pain free living."
In the new DVD Dr. John tackles the epidemic of headaches and migraines by teaching how to get the right diagnosis, where to find the right treatment, and how to determine the right medical expert for your headache and migraine treatment. The DVD also discusses how to treat your own headaches with step by step instructions. Curing Sleep Apnea as well as treatments for TMJ are also discussed in the 68 minute DVD along with information on correct posturing, and the keys to attaining a truly healthy diet. "There is always an answer as to why we have pain and in most cases, with the right diagnosis and treatment, the cure can be attained and the patient can achieve living the pain free life that they once lived," Dr. John goes on to say.
Dr. John has treated thousands of Patients over his 24 year career. The DVD was produced for those who are not able to travel to the Michigan TMJ Headache Clinic and visit Dr. John. "This program takes dedication and effort, though by following the steps shown in this DVD a patient can achieve the relief from the pain that they are experiencing from headaches and migraines, thus allowing for them to resume their lives as normal."
The "What You Need To Know About Headaches & Migraines" DVD can be found at http://www.migraineheadachepain.com/vidpage.php and is ready to be shipped today. Those seeking relief from headaches, migraines, and TMJ can also view a preview clip of the DVD on youtube here http://www.youtube.com/watch?v=lbMtW0skCy8&list=UUN2ORVyWJIII-LfuNBtHeIg&index=1&feature=plcp today.