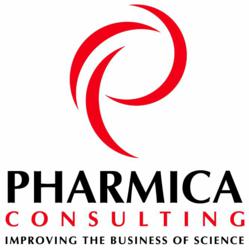 "Maggie has experience in so many aspects of the life sciences industry that she is going to be a great benefit to our team," said Eric Lake
Oak Ridge, NJ (PRWEB) November 07, 2012
Pharmica Consulting, a firm which focuses on operational excellence and decision-making capabilities of R&D organizations in the life sciences industry, is proud to announce the addition of Maggie Adamski as Senior Consultant. Adamski has experience in clinical trial services and project management. This includes sixteen years of consultative selling, strategic planning and execution of study launch solutions for pharmaceutical companies, and CROs. Her work also consists of consulting, implementing and managing applications of 2007 and 2010 SharePoint clinical trial portals for enhanced site selection, patient recruitment, regulatory document exchange, and site training.
"We are excited to have Maggie join the Pharmica team," said Matt Kiernan, Partner with Pharmica Consulting. "Her impressive background includes project management, program management, and business strategy. She has experience with implementing and managing SharePoint clinical trial workspaces and applications. She recently managed portal based technology projects for global patient recruitment, an interactive site and rater training. We know she is a great fit for Pharmica."
"Maggie has experience in so many aspects of the life sciences industry that she is going to be a great benefit to our team," said Eric Lake, Partner with Pharmica Consulting. "From experience with leading sales teams in new business opportunities to standardizing investigator meeting content for online use, Maggie's knowledge is going to help Pharmica grow in different areas that we have not tapped into yet."
Those interested in learning more about Pharmica Consulting's service offerings can visit http://www.PharmicaConsulting.com. To request additional information, please contact Eric Lake at 973-945-4482 or Greg Cohee at 215-579-1650.
About Pharmica Consulting: Pharmica Consulting, one of the life sciences industry's leading consulting firms, provides a variety of offerings designed to help pharmaceutical and biotech clients achieve true Operational Excellence. Consultants at Pharmica invest the time needed to truly understand a client's specific challenges—and tailor solutions to help them create a more profitable business environment. Pharmica Consulting knows how to build effective strategies—and deliver against those strategies as promised.