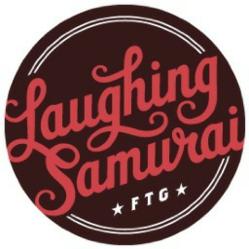 Orlando, FL (PRWEB) November 06, 2012
LaughingSamurai has been renowned for creatively designing smoother ways of delivering the right message of a particular brand, and now they're allowing young designers and marketers to take their creativity to the next level by providing internship opportunities to them.
LaughingSamurai believes in devising cutting-edge advertising solutions and formulates bold marketing strategies, in order to meet the ever-changing needs of the clients, and the dynamic marketplaces served by them.
They are now expanding their work-force and currently seeking bright marketers and designers to work as interns under paid apprenticeships. Company is currently on a look out for those who've for a flare to do all things creative, and their announcement on the website reads – "We want people who are looking to get real experience that will help them be better designers or marketers. Not for the squeamish, our internship program is intense. You may cry, but if you survive, you'll be more awesome."
Check out all the creative services offered by LaughingSamurai here.
LaughingSamurai focuses on creating brand identity, and ultimately devises creative advertising strategies that can be extremely resourceful for building rapport with the clients, and generating qualified leads.
Expanding on similar lines of their creative approach, the company has plans of doubling up their work force over the next 24 months, and launching a few more offices in the US. Currently, their headquarters are located at Orlando, FL.
LaughingSamurai's creative approach to marketing strategy conglomerates working knowledge of creative media methods combined with traditional elements of media planning; in simple words, they believe in adapting to the changing habits of consumers to ensure healthier interaction.
LaughingSamurai believes that good brands come from good ideas, and their branding ideas are all about creating and implementing pioneering ideas. And, they are currently seeking fresh talent to join them, and add value to their team.
A word of advice to all the applicants before sending their applications is to take a quick look at the "Contact Page" of their website and pay attention to company's message to all the interns –
"Need a sweet internship to make your resume look amazing so you can land that awesome job? Then please don't fill out this form!"
The company has been recently exploring various social media marketing tactics for creating brand awareness and sharing its observations on its blog section too. They also have future plans of specializing in social media marketing to complement their branding campaigns.
Their intensive internship program is meant only for those who're serious about building a career in the designing and marketing field, by working in an extremely challenging environment.
About the company
LaughingSamurai has been consistently delivering convincing results in areas of brand management and advertising with their unique campaigns. They don't believe in the philosophy of thinking "outside the box", but rather believe that boxes work just fine, and just love to make better boxes! While they start with brand identity, their ultimate goal is always devising creative advertising strategies, which can improve the bottom-line of their clients.
To take a look at various internship opportunities at LaughingSamurai visit their website http://www.LaughingSamurai.com