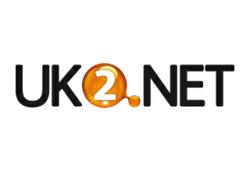 With a normal pricing of £2.69 this makes the offer better than half price, and offers excellent value for money for customers looking to establish a UK-based online identity
London (PRWEB UK) 6 November 2012
UK2.net will be offering 4000 .co.uk domain names for only £1 from November 5th 2012. With a normal pricing of £2.69 this makes the offer better than half price, and offers excellent value for money for customers looking to establish a UK-based online identity.
From Monday 5th November customers who go to purchase a .co.uk domain name on the UK2.net website will find that the price is listed as just £1 a year. This price will remain until the 4 000 domain allocation has been reached, after which the price will revert back to normal. UK2 have said they expect this to take no more than a week, so act fast to avoid missing out. Each customer can register up to 5 domain names per account at this price.
Martin Baker, Managing Director of UK2, had this to say: "A strong domain name is an important part of a customer's online profile, so we're pleased to be able to provide up to 4000 people and businesses with a credible UK domain name for such a low price. We expect a lot of our customers will be interested in this deal and hope they will be able to snap them up quickly."
UK2.NET have been providing domain names for the last 14 years and offer a variety of other domain name services including domain name privacy and domain certification. Plus when you register a domain name through UK2 it also comes with free POP email, email forwarding and web diversion. Please visit their website for more details on the .co.uk domain name £1 offer.
--
UK2.NET has been a major player in the Web hosting industry since 1998 and is part of UK2 Group. They provide a variety of services including domain names, email hosting, Web hosting, cloud hosting, reseller, ecommerce solutions, VPSs and dedicated servers to individuals and businesses. UK2.NET is also one of the biggest and fastest growing Web hosting companies in the UK.
UK2.NET is the founding member of the UK2 Group, a group of interconnected global and UK Web hosting companies that operate independently whilst sharing knowledge, expertise and resources. Having this wide range of companies under one group allows them to achieve a greater global reach while providing world-class hosting services to their customers.