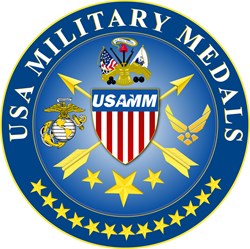 We have to offer a product that simplifies all that, a quick-reference guide that fits in your pocket
Milwaukie, Ore. (PRWEB) November 06, 2012
Local military uniform superstore, USA Military Medals, is now stocking the Uniform Guide booklet, today, here, providing active military and veteran service members with specific instructions for the accurate wear of the U.S. military uniform.
The Uniform Guide covers the complex rules regarding wear for insignia; ribbons; medals; badges; etc. on military uniforms, while also including a special uniform ruler for placement-precision. Moreover, the booklet contains detailed illustrations, diagrams and cross-references, offering quick, easy-to-follow directions for officer or enlisted and either male or female wear.
Individual guides are available for the U.S. Army, U.S. Air Force, U.S. Navy and the U.S. Marine Corps. Each service has several uniforms ranging from their everyday work uniform to their service dress uniform, making the Uniform Guide a very relevant addition to UMM's line of products.
"The military has an unbelievable number of different uniforms," said Jared Zabaldo, USAMM, LLC president of business operations. USAMM owns and operates USA Military Medals along with various other military uniform e-commerce stores.
The material is adapted from U.S. government documents, specifically the required branch's current uniform regulations.
"It's such a hassle to memorize and keep up with all the placements of badges and insignia, especially when new uniforms and regulations are constantly introduced or altered," said Zabaldo.
"We have to offer a product that simplifies all that, a quick-reference guide that fits in your pocket," said Zabaldo.
The Uniform Guide retails for $19.99 and is available for purchase now at http://www.usamilitarymedals.com.
USA Military Medals is an internet-based company formed in 2005, carrying more than 120,000 dress uniform products in stock and specializing in custom military medal and military ribbon rack production made easy with the state-of-the-art rack builder. USA Military Medals also operates a brick and mortar store servicing local military personnel and veterans.