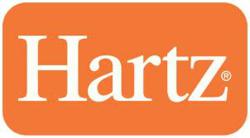 Secaucus, NJ (PRWEB) November 19, 2012
Hartz®, one of the country's leading pet supply companies, is thrilled to announce its latest gift guide and new line of dog toys just in time for the holiday season. Thanks to the 'Hartz® For The Holidays Gift Guide', pet owners looking to treat their dogs to something special have a number of exciting options this year.
Hartz® Tiny Dog™ Dental Duo™, a wonderful gift for your dog, is a chew toy filled with a bacon-flavored treat. It is designed to massage your dog's teeth and gums in order to reduce plaque and tartar buildup. Another yummy treat, Hartz® Oinkies® Pigskin Twists, is available wrapped, filled, or smoked to appeal to many different breeds.
Hartz® is also proud to showcase its line of DuraPlay® chew toys. These fun toys are made with a soft latex exterior and a foam-filled interior to appeal to a dog's unrelenting desire to chew (we should link to the duraplay video). The company offers a traditional ball, football and bone shapes, in addition to other exciting forms in this line that are guaranteed to withstand your pup's wear and tear. Another great option for dogs that like squeakers is the Hartz® Frisky Frolic™ line of dog toys. These fun latex toys have textured surfaces to provide a more stimulating chew experience for dogs.
For dogs who love a good game of tug-of-war, Hartz® Nose Divers™ could be the perfect answer. Both a plush and a tug toy, this product is made with a heavy duty cotton rope and a ballistic nylon exterior for greater durability. Another fun option for dog owners who are big fans of plush dog toys is their line of Hartz® Quackers. These engaging toys look and sound like real birds and can be a wonderful way to bring the outdoors inside during the holiday season.
Last but not least, Hartz®, which is already well-known for its line of Angry Birds® pet toys, will be releasing four new holiday-themed plush toys for dog owners to collect. Hartz® will promote them with a Facebook contest throughout the month of December.
Pet owners looking for the perfect gift for their four-legged friends should also be sure to visit the Hartz® Holiday Gift Guide. With such a wide range of toys and treats to choose from, holiday shopping for dogs just got a lot easier!