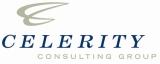 Paul really helps us extend our offerings to the left of the EDRM (Electronic Discovery Reference Model)"
San Francisco, CA (PRWEB) November 06, 2012
Celerity Consulting Group ("Celerity"), an information management firm specializing in risk and compliance, restructuring, and litigation services and solutions, now offers a full suite of records management and litigation readiness services.
Paul Simonoff, Esq., formerly of Contoural, has joined Celerity and brings a depth of expertise in helping corporate clients establish or optimize records management and litigation readiness programs. Paul's specific expertise includes program assessment and strategic guidance, policy and schedule development, discovery plan development, ESI data mapping, email and unstructured data archiving, technical solution requirements development, training, and program auditing and maintenance.
Prior to Contoural, Paul was an Attorney at Day Casebeer Madrid Batchelder LLP in Cupertino, CA where he also was Director of Discovery Services. Prior to this, Paul was with Hewlett-Packard as a Licensing and Contracts Attorney.
"While Celerity has been offering records management and discovery services to in-house counsel and law firms for over a decade, Paul really helps us extend our offerings to the left of the EDRM (Electronic Discovery Reference Model)," said Norman Yee, Celerity's Chief Operating Officer. "We're very pleased to have him on board."
Paul graduated from Santa Clara University with a B.S. in accounting, received his law degree from Creighton University School of Law, and was admitted to the California State Bar in 2000.
About Celerity Consulting Group
Celerity Consulting Group is an information management consulting firm that helps companies, law firms, regulated entities, and agencies resolve their risk and compliance, litigation, or restructuring challenges. Our specific services include records management, records gathering and review, records validation, litigation readiness, litigation technology integration, ediscovery and litigation support, document hosting, and business and engineering analysis.