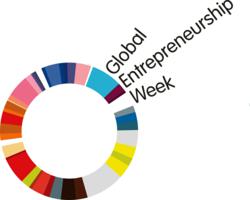 Los Angeles, CA (PRWEB) November 09, 2012
Global Entrepreneurship Week (GEW) came to New York City in November of 2011 when successful serial entrepreneur, President of Growthink, Inc., and Author of "Start at the End", Dave Lavinsky, teamed up with Marymount Manhattan College to host "10 Steps to Start, Grow, & Sell Your Business." It was a powerful, live, in-person seminar, where Dave shared his 10 steps for entrepreneurial success. He taught entrepreneurs what it takes to launch a solid startup, and grow and run a profitable business. According to http://www.unleashingideas.org, "GEW is the world's largest celebration of the innovators and job creators who launch startups that bring ideas to life, drive economic growth and expand human welfare."
This year's New York City Global Entrepreneurship Week event will be held on Thursday, November 15th 2012. The venue is located at Marymount Manhattan College, Regina Peruggi Room on the 2nd Floor. Marymount Manhattan College is located on 221 East 71st Street between 2nd and 3rd Avenues in New York City. Dave Lavinsky is scheduled to begin speaking at 3pm and will have time for questions and book signings until 5pm. To reserve your seat email Raquel Castillo at raquel(at)growthink(dot)com.
Dave is more than excited to share his knowledge this time of the year with the upcoming release of his book "Start at the End" and the upcoming dates of G.E.W that celebrate one of his biggest passions. Make sure to join him this year for an event that is sure to teach guests a ton of information to get them and their dream business off the ground faster and cheaper than they could've ever imagined. To learn more about Start At The End click here: http://www.startatend.com
For those who weren't able to attend last year, they had a motivated entrepreneur in the audience who took all that she learned from Dave and ran with it to create a mobile app that's still seeing substantial growth. Her name is Sanchia Marquez, a hard working mom of two daughters and creator of the mobile App called "Kiddie Captions", http://www.kiddiecaptions.com. The app gives parents and their family members the ability to take photos of memorable moments with any smartphone, upload it to their personal online journal, and create scrapbooks they can easily order and have delivered to their doorstep.
To see more motivated entrepreneurs in action at Global Entrepreneurship Week in New York City click here: http://www.youtube.com/watch?v=kalHb-pJ7kM
To learn more about Sanchia Marquez and her story behind Kiddie Captions click here: http://www.kiddiecaptions.com/about-us.php
Growthink (http://www.growthink.com) helps entrepreneurs become more successful. Since 1999, Growthink has helped over 500,000 entrepreneurs to successfully start, grow and/or exit their companies through its suite of services and products that solve the key needs of entrepreneurs. These needs include expertly identifying and pursuing new opportunities, developing business plans, raising capital, building marketing and growth strategies, and developing and executing on exit plans. Growthink clients have successfully raised over 2.5 billion in growth capital over the past decade and continues to go beyond the business plan to impact today's innovators and job creators.