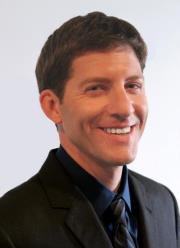 Los Angeles, CA (PRWEB) November 07, 2012
The successful serial entrepreneur, father of two, and now author, says business owners, and their teams, often lose their way in the midst of the day-to-day stress of generating sales and profits. Lavinsky says "Whether your goal is selling millions of your product, expanding operations to a new location, or generating more profits, business owners and entrepreneurs must learn to redevelop their business plan and achieve ultimate success." He will teach readers how to recreate their long-term vision and then make continuous progress in achieving that vision while continuing to hit their short-term goals. He closes with saying "Start at the End is a book written by entrepreneurs for entrepreneurs."
Readers will learn how to:
-Build a company they can sell for astronomical profits
-Create vision statements from a customer perspective and from a business perspective that increase their sales and profits
-Develop a realistic business and financial model based on market data
-Systematize their business and minimize mistakes
-Build the strongest marketing system in their industry
-Increase their conversion rates and the lifetime value of their customers
-Improve the performance and productivity of their employees
"Start at the End gives business owners a chance to take a step back, reevaluate their business, and redesign their business plan to achieve the success they dreamed of when they first launched their company," says Lavinsky.
Dave Lavinsky is the co-founder of Growthink, Inc. a consultancy that helps entrepreneurs and business owners identify and pursue new opportunities, develop new business plans, raise capital, and build growth/exit strategies. Over the past decade, Growthink has helped thousands of companies develop business plans and achieve massive growth. Personally, Lavinsky has guest lectured at top universities, developed more than 100 business plans, and has written hundreds of articles on entrepreneurship, business planning, and raising capital. He is also a successful serial entrepreneur, having started and exited multiple Internet and product-focused ventures. Nothing comes before his family and now he's on track to be an inspirational author to those in need.
Click the link for pricing and further information about "Start at The End."
http://www.wiley.com/WileyCDA/WileyTitle/productCd-1118376765,descCd-release_text.html