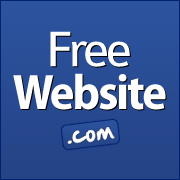 New York, NY (PRWEB) November 06, 2012
The Internet marketing experts at FreeWebsite.com released an informational article today that helps event planning professionals to get a competitive advantage with a free event planning website. The company offers free website design services that can help event planners expand their business.
"Our free event planning website service is perfect for your business," said FreeWebsite.com CEO, Jeff Spicher. "We work with you to develop a comprehensive understanding of your business and then put together a website that represents your event planning services perfectly."
The article goes on to point out the various ways in which a strong Internet presence can benefit an event planning business. The company ties in its free event planning website service with a business owner's need for a professional website and the desire to keep business operating costs low.
The FreeWebsite.com service is ideal for event planners because it maintains secure servers that boast a 99.9% uptime record. The company also offers unlimited free email addresses to customers to aid in reaching out to clients and marketing to prospects. FreeWebsite.com also helps clients to maximize social networking outlets to market business services.
About FreeWebsite.com: FreeWebsite.com breaks down barriers to website ownership by providing attractive, easy to maintain websites, complete with content, at a low price. To learn more, visit FreeWebsite.com.