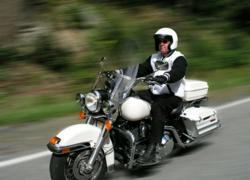 Los Angeles, CA (PRWEB) November 10, 2012
Nadrich & Cohen LLP are California motorcycle accident lawyers located at californiamotorcycleaccidentlawyers.com. Because of their success in motorcycle cases and personal injury, the law firm has 20 convenient offices throughout California.
Motorcycle cases are their specialty.
Over 50,000 people are injured annually from motorcycle accidents and over 10% of accidents on roads and highways involve motorcycles. The attorneys at Nadrich & Cohen encourage all of their clients to wear motorcycle helmets. It has been proven that a motorcyclist who wears a helmet is less likely to suffer head injuries and other related injuries. There are over 5,000,000 registered motorcyclists in the United States and sadly there are over 1,500 motorcycle deaths per year.
Head injuries common among motorcyclists (especially when not wearing a helmet) include traumatic and moderate brain injuries.
Most accidents encountered by Nadrich & Cohen are caused by the driver of the automobile or truck. These occur because the motorcyclist is hit even though the motorcyclist has the right of way. The attorneys also handle road issues including potholes, ridges or other road defects which cause the motorcycle accident.
They have found that Spring and Summer have the highest incidence of motorcycle accidents. June, July and August have the most.
In California, motorists must be 18 years old to operate a motorcycle, and handlebars cannot be more than six inches above the rider's shoulders. Motorcycles are required to have left and right mirrors. Insurance coverage is required for motorcycle riders.
Contact Nadrich & Cohen at 1-800-718-4658.