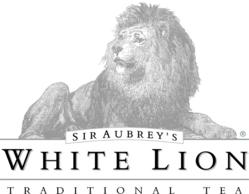 Nothing says 'hospitality' like a wonderful beverage.
Kathryn Petty
Founder & President
White Lion Tea
Phoenix-Mesa, AZ; Houston, TX; San Antonio, TX; Chicago, IL; Philadelphia,PA (PRWEB) November 07, 2012
White Lion Tea has recently announced its new line of exciting holiday and special tea packages that will be rolling out ahead of the holiday season. PageViews Interactive LLC, a performance based SEO Company, is assisting with getting the word out on these delicious new products. These packages have been designed with gift-givers in mind, and they offer a wide range of teas in a number of different package sets. Teas come with special holiday greeting, making them an excellent choice for anyone who is looking to surprise someone special in their life. Thanks to the congenial nature of how these packages are designed, they also make great gifts for teachers or any other professionals customers wish to thank for a job well-done.
The three major additions to this line of tea packages are the Winter 6-Tea Sampler, the Holiday Tea-Greeting, and the Holiday Seasonal 3 Tea Tin. Each of these tins has its own unique story to tell through its own assortment of specially-selected teas. Each tea is selected to specifically suit the holiday season and to help you usher in the crisp and chilly days of fall. The packages are also crafted with exceptional care, as they are designed to be a welcome change to more standard holiday gifts.
The Holiday Tea-Greeting 5 pack comes with ten individually-wrapped tea sachets and five beautiful greeting cards in special gift boxes. Customers can write a special message on the cards and select 2 of the ten sachets to go into each one.
The Holiday Seasonal 3-Tea Tin comes with three teas that are meant to invoke the spirit of the holidays. The Toasted Almond Coffee and Chocolate Mint Rooibos are both seasonal varieties that are not normally available at White Lion Tea. The pack also comes with the Vanilla Dolce blend, which is a year-round favorite at the White Lion Tea company.
Finally, the 6 tea sampler comes with a mixture of seasonal varieties and yearly favorites. During the month of November, all Winter 6-Tea Samplers also come with a $10 gift certificate for future use at whiteliontea.com. The sampler includes 6 tins with 6 servings of tea each. Included varieties are Fireside, Tranquility, Quilan Oolong, Organic Ginger Snap, Organic Raspberry Truffle, and Organic Moroccan Mint. You will satisfy anyone's taste with this delicious sampler.
White Lion Tea continues to offer delicious blends of green, white, oolong, herbal, and black tea in varying tea formats. Take advantage of these superior products available for the holiday season, and give the gift of flavor this year.
PageViews Interactive LLC is located in Scottsdale, AZ. They create individual strategies to help companies increase internet exposure. For information, visit http://www.pageviews.com.
White Lion Tea has been a top provider of quality teas and brewing gifts for more than a decade. White Lion Tea deals in high-quality brewing accessories to help customers get the perfect cup of tea every time. Whether customers need a great black tea or something to brew it in, it can be found in the expansive selection available at White Lion Tea. For information, visit http://www.whiteliontea.com