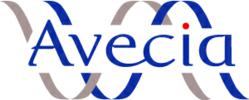 Milford, MA (PRWEB) November 12, 2012
NITTO DENKO Avecia Inc. (Avecia), an industry leader in oligonucleotide manufacturing and related development services, announces the acquisition of Girindus America Inc.'s contract manufacturing business that serves both the oligonucleotide and small molecule API areas. Final approval of the purchase agreement is subject to Shareholders approval of Girindus AG. The acquisition merges two complementary and respected firms to better serve their customers on a global basis.
Both companies have a tradition of commitment to serving customers' needs in the best of all possible ways. The integrated resources will provide customers with complementary benefits in the therapeutic oligonucleotide marketplace, an area where the companies anticipate substantial growth. The acquisition is a further step in Nitto Denko Avecia, Inc.'s growth strategy to provide the highest quality services and solutions that meet the current and future needs of its oligonucleotide customers.
Avecia, which is an industry leader in the late clinical phase segment with commercial oligo experience, will now offer customers an expanded range of manufacturing capabilities, as well as a second manufacturing facility for security of supply. Preclinical and Phase I customers will benefit from the additional small scale capacity and flexibility. The acquisition of Girindus also provides radiolabeling capabilities as well as additional analytical, regulatory, and process development support to supplement Avecia's extensive services offering.
[ABOUT NITTO DENKO Avecia Inc.]
NITTO DENKO Avecia Inc. is a drug development and manufacturing service company located in Milford, MA, and is a part of Nitto Denko Corporation, Japan's leading diversified materials manufacturer. Avecia is a recognized leader in process development, manufacturing and related services for DNA and RNA-based therapeutics. All services are offered, from pre-clinical testing to post-commercial launch of innovative oligonucleotide-based therapeutics.
For additional information, please visit http://www.avecia.com