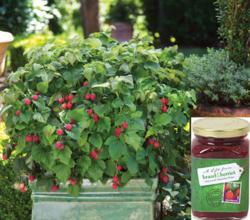 There are an endless number of gift ideas for the holidays, but finding the "perfect fit" for the gardener or eco-conscious person on your shopping list can be time consuming, so we've complied a list of our favorites.
Philadelphia, PA (PRWEB) November 08, 2012
Every time a purchase is made, a vote is cast. Whether the purchase is large or small, companies take notice just the same. Over the past year, eco-friendly sales have grown 63%, and consumers across the country are craving green yet affordable products.
"There are an endless number of gift ideas for the holidays, but finding the "perfect fit" for the gardener or eco-conscious person on your shopping list can be time consuming," says Susan McCoy of the Garden Media Group, a public relations firm specializing in the lawn and garden industry.
McCoy has put together a list of her favorites for friends and family that fit the range of splurge-worthy garden accessories to modest-type stocking-stuffers.
For the Decorator… This person on your list is sometimes the hardest to shop for because they seem to have it all. Give this stylish person something they may not need, but definitely want.
Wreaths for All Seasons ($24.99)
In his fourth book, James Farmer offers ideas for making gorgeous wreaths for year-round use. From artichokes and grapefruits to contemporary greens and herbs, Farmer illustrates with dozens of examples how to craft wreaths using materials from the garden or the produce section of the market.
Norfolk Island Pine ($9.99-$24.99)
The Norfolk Island Pine from Costa Farms is a living green gift that is both inexpensive and eco-chic. Perfect for teachers, college students or apartment dwellers, it can be undecorated after the holidays and enjoyed all year round as a houseplant. As an added bonus, it naturally filters the air and adds much needed moisture to a room, especially during the winter months.
Iris Blossom Sculpture ($134.95)
Give a flower that never loses its elegant blossom—perfect for the person who loves flowers, but has trouble keeping them alive! This elegant Iris Blossom Sculpture from The Growers Exchange stands just above two feet tall, crafted out of 14 gauge metal and finished with a rust patina. It will only look better with age.
For the Gardener… Gardeners spend countless hours caring for and tending to herbs and flowers in the garden. Here are a few gifts to make being in the garden all the more fun!
A jar of raspberry jam now, a new BrazelBerries™ Raspberry Shortcake™ shrub in the spring. ($45)
The health conscious gardener in your life will love this thornless dwarf raspberry plant with full-size berries. The compact shape means no big garden spaces required. It does great in containers so you can harvest delicious sweet berries right from the patio. Plus there are no thorns to get in your way. Your gift will be sent in two shipments, first a jar of raspberry jam will arrive at holiday time, followed by the actual plant at the right time for spring planting.
Copper Hang Tags ($10.95)
With a wide array of herbs, flowers, and shrubs, the avid gardener needs a little help! These rustic, beautiful copper hang tags from The Growers Exchange provide gardeners with organizational help. Plus, all tags are made in the USA by a family-owned company!
For the Animal Lover…There is one in every family. Big hearted, compassionate and giving, animal lovers tend to give more to their furry, four legged friends than anyone else. Give them something they'll love.
Copper Bird Feeder ($78)
For the birding enthusiast who wants to attract multiple kinds of birds, the Perky-Pet® Copper Triple Tube Bird Feeder is the perfect solution. This triple tube feeder is one of the most economical and convenient bird feeders on the market! Whether it's hanging from a tree or pole mounted in the yard, this feeder is sure to bring joy to you and your backyard birds!
The Cat's Meow ($34.95)
Don't forget your furry feline friends when thinking of gifts this holiday. Help your kitty "Go Green" with the Cat's Meow Herb Garden from The Growers Exchange! Create a garden for your favorite feline by cultivating the purrfect plants that kitties love!
Have fun shopping and happy holidays!